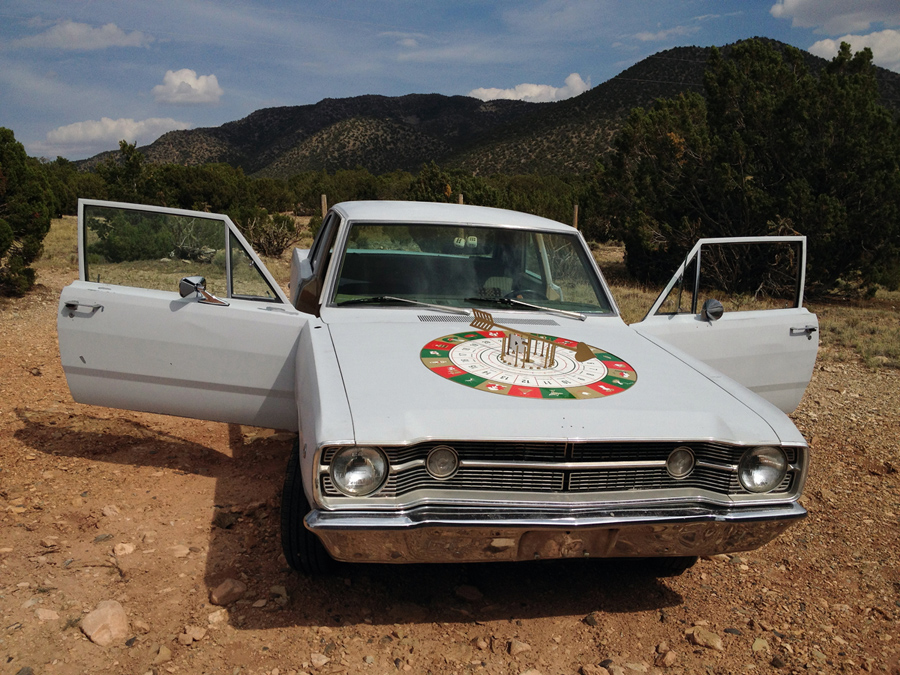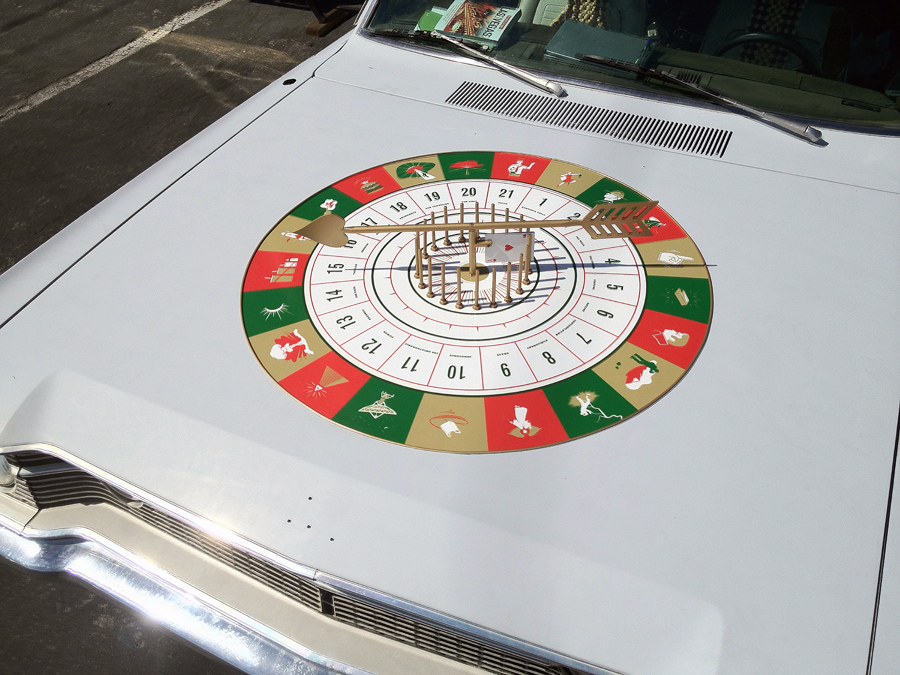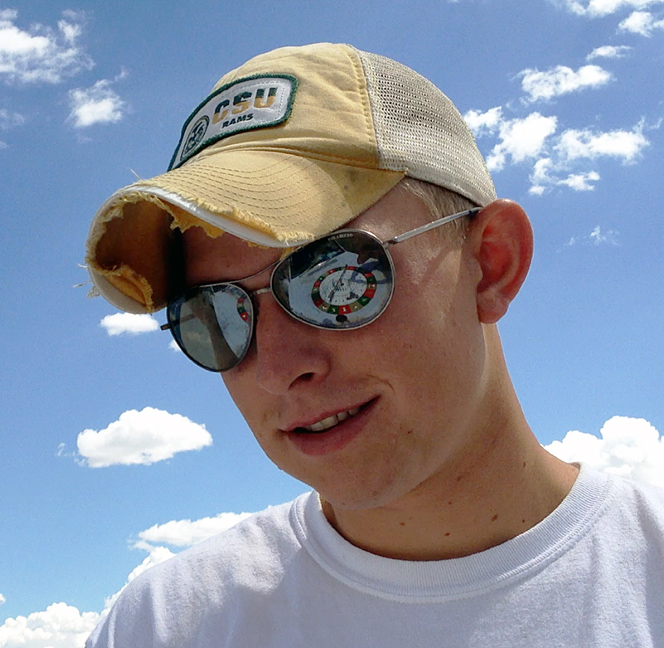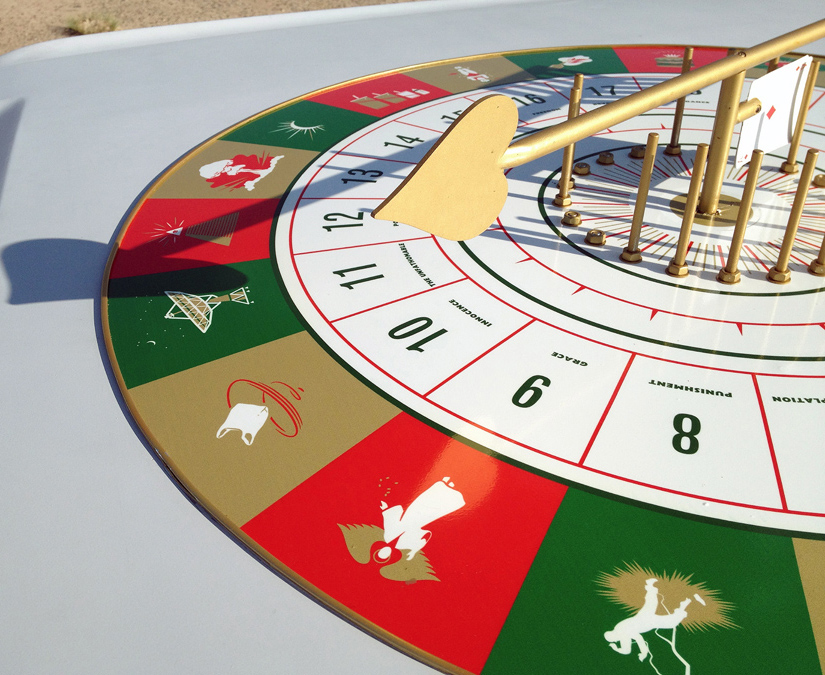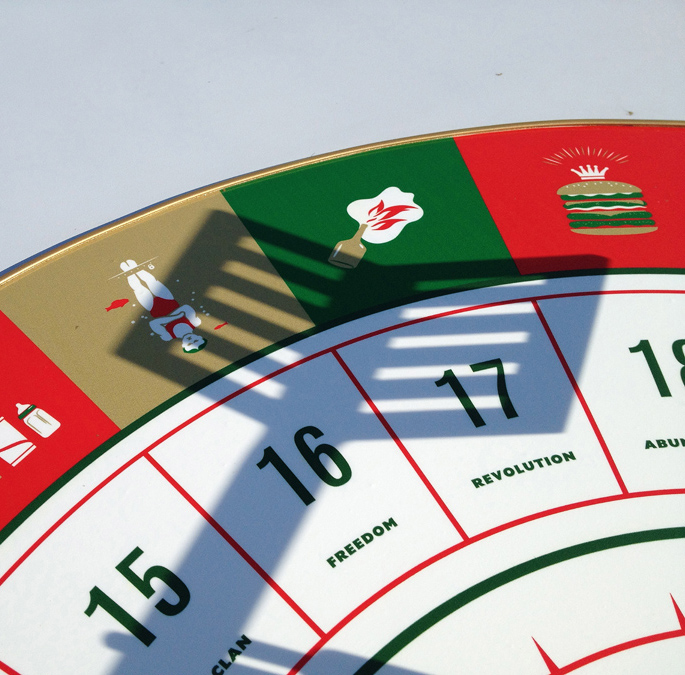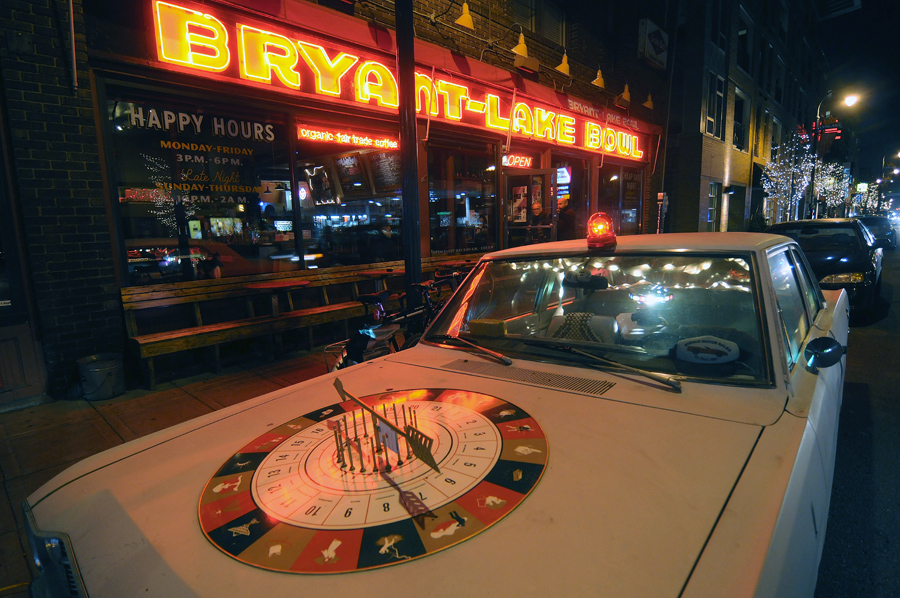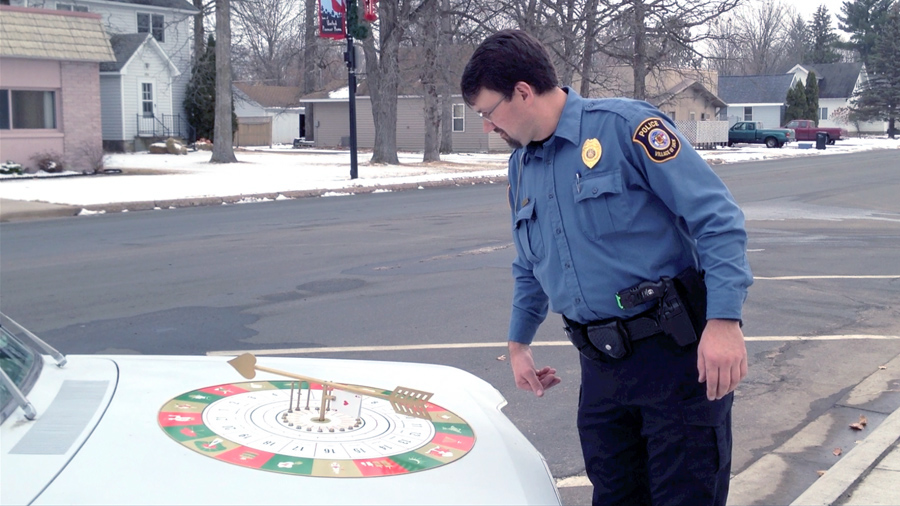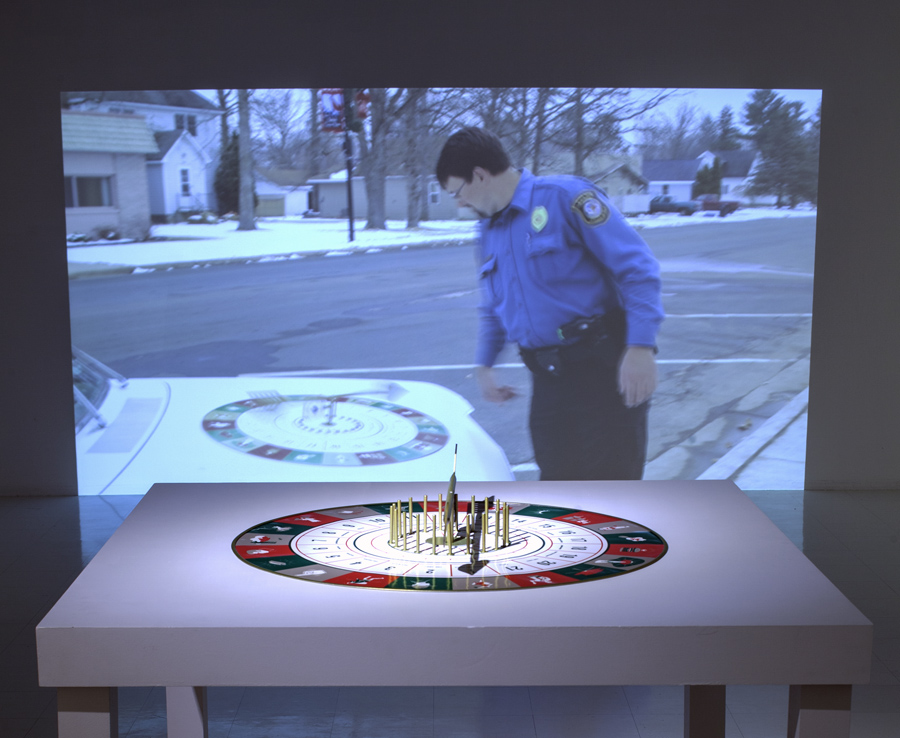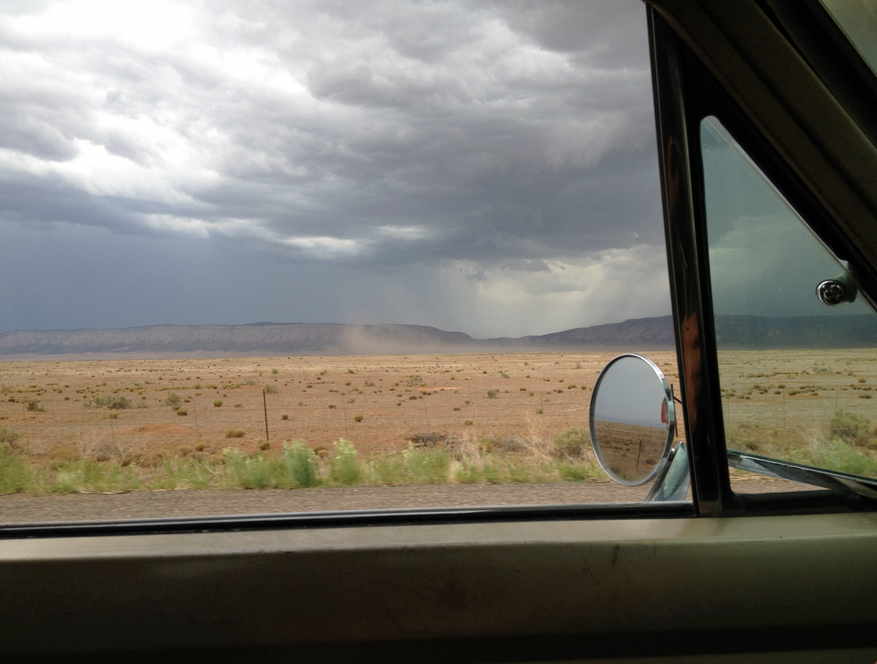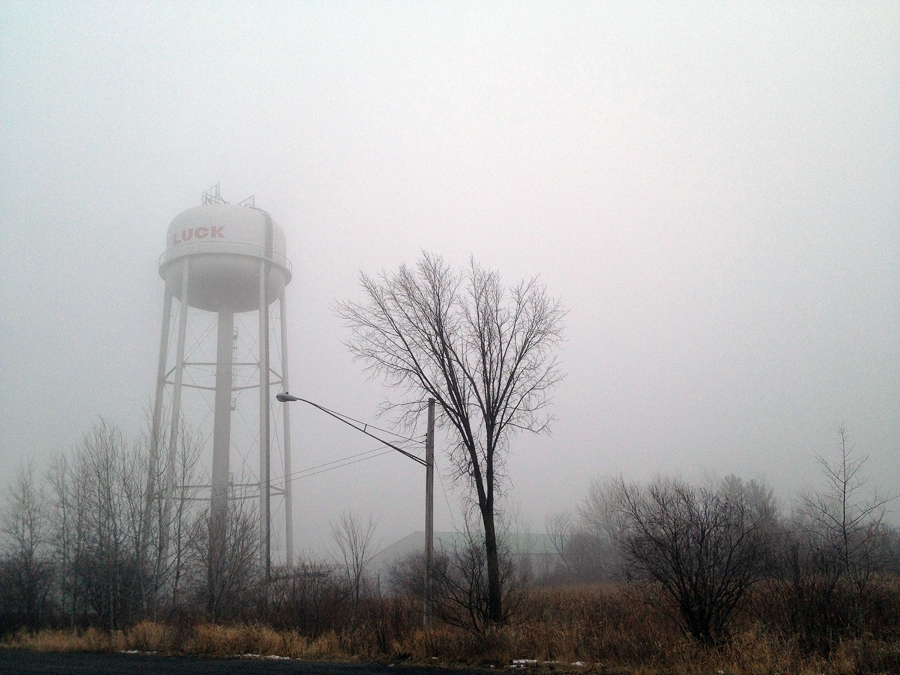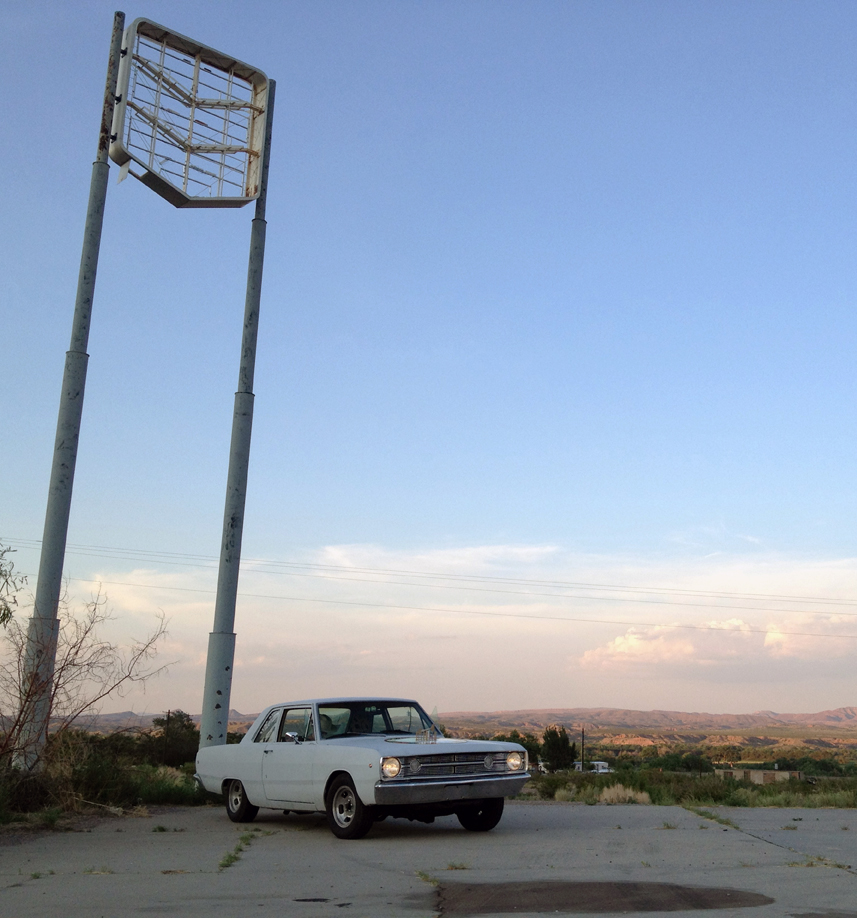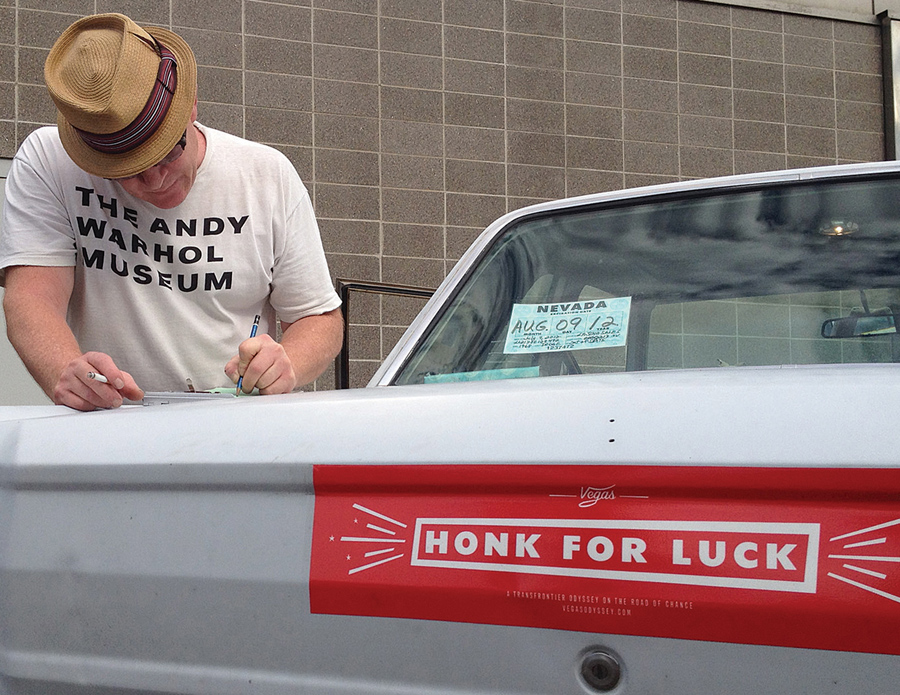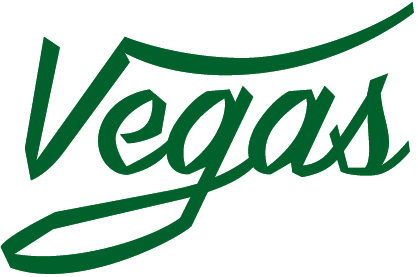 Vegas :
A transfrontier odyssey
 on the road of chance
A project by Patrick Beaulieu
 with Daniel Canty.
In July 2012, Patrick Beaulieu and Daniel Canty travelled to the heart of the Nevada desert and abandoned themselves to fate. They first tried their luck under the neon lights of the Las Vegas strip, triggering a chain reaction that propelled them on a voyage entirely determined by chance encounters.
For 21 days, they rode in a 1968 Dodge Dart muscle car nicknamed the "Magic Dart", a symbol-studded Wheel of Fortune affixed to its hood, seeking what happens at the right place and time. Conversations with various artisans of destiny—card and palm readers, astrologists, geomancers, oracles, meteorologists, physicists and statisticians—and all those who make their own luck, punctuated their odyssey.
Vegas was launched in the summer 2012 at Las Vegas, NV. During 13 days Patrick Beaulieu and Daniel Canty travelled on the road of chance that have led them to Minneapolis, MN. The next fall, they went back for a 7 lucky days journey to conclude the adventure at the town of Luck, WI.
Since 2012, Vegas has been presented in the context of exhibitions and performances in the U.S.A.and Canada. Fragments of the project has been shown among others at Bryant Lake Bowl Theater in Minneapolis (Salon Saloon –Auto Show, Works Progress), SAS Gallery of Montreal, Galerie des Arts Visuels de l'Université Laval de Québec, Dare-Dare – Cinémathèque Québécoise and at the Colloque La Recherche-Création, Territoire d'Innovation Méthodologique of the Université du Québec à Montréal.

Vegas is the last chapter of a trilogy of transfrontier odysseys. Monarch Vector (2007) tracked, by land, the physical and metaphorical signs of the migration of monarch butterflies across North America, while Ventury (2010) took as its starting point Chicago, the Windy City, to follow a route entirely determined by the will of the wind.

The book «VVV – trois odyssées transfrontières» from Patrick Beaulieu et Daniel Canty (Éditions du Passage, 2015) gather images and textes about these performatives trajectories.

Vegas's footprint is poetic rather than carbonic thanks to: carboneboreal.uqac.ca
Website of the project