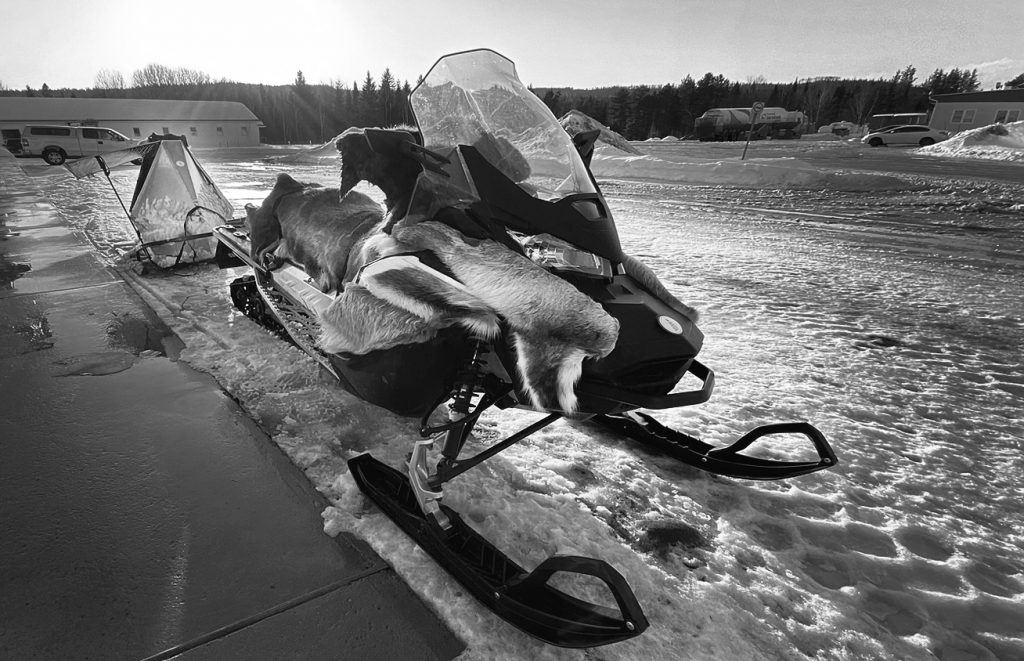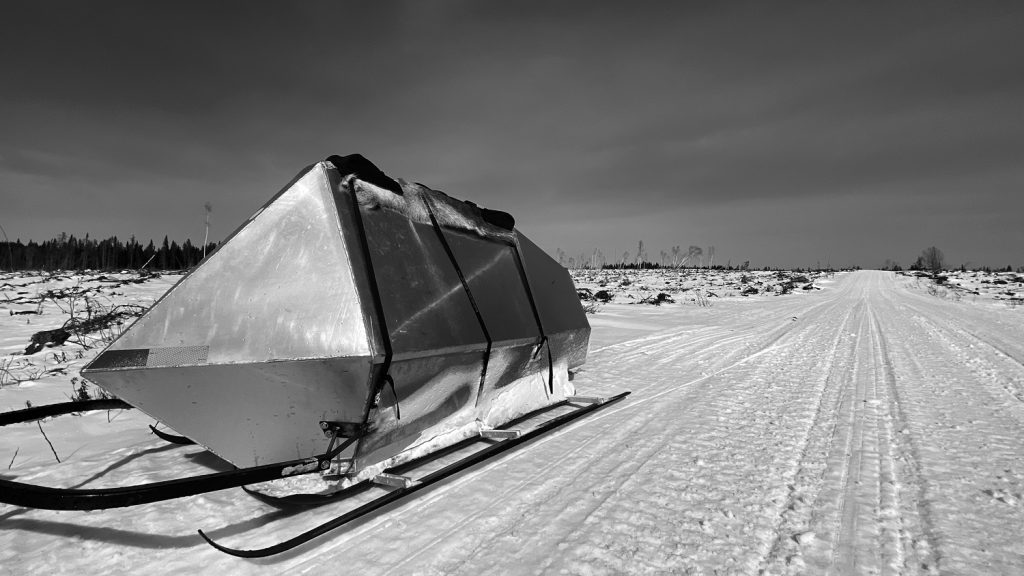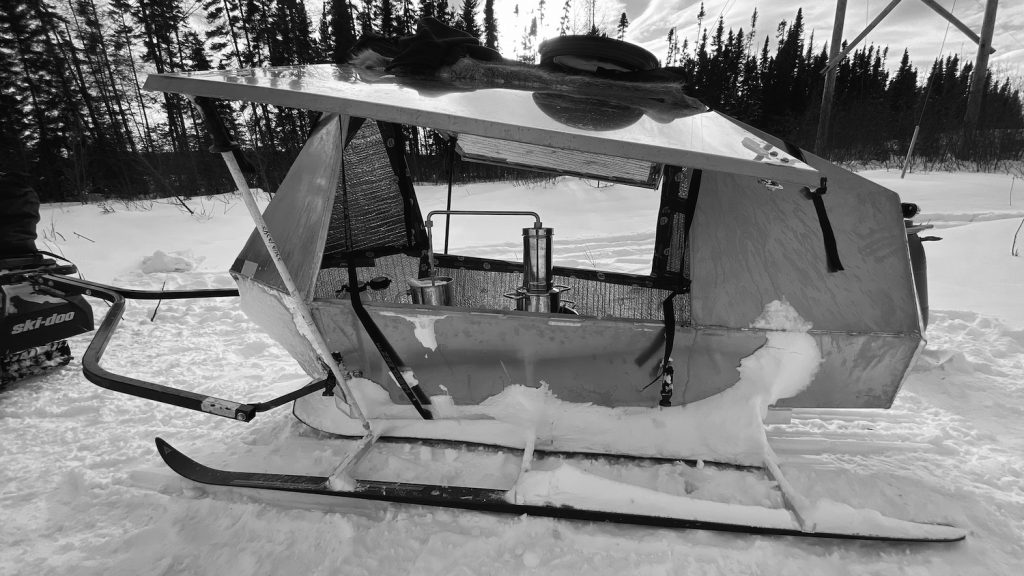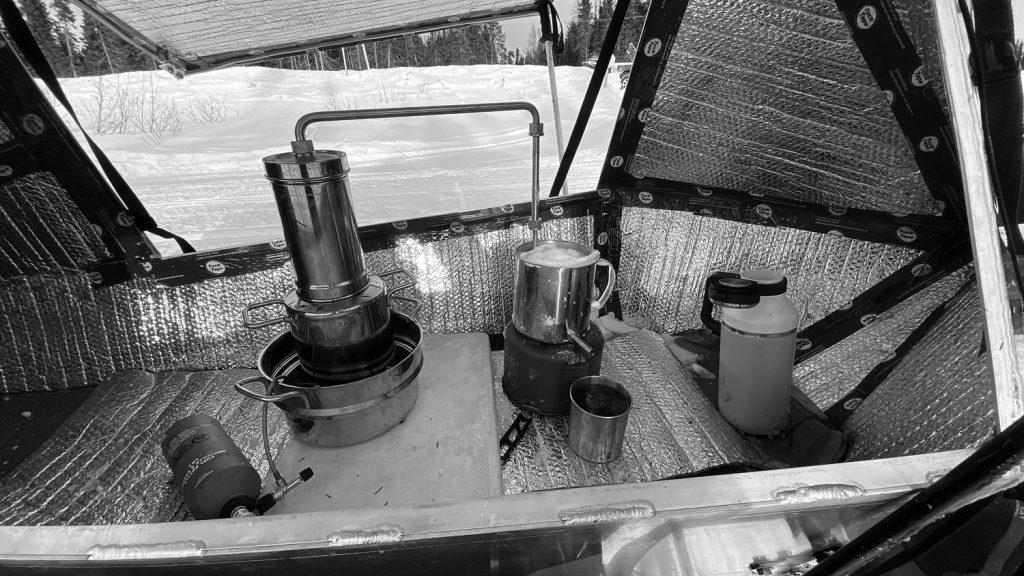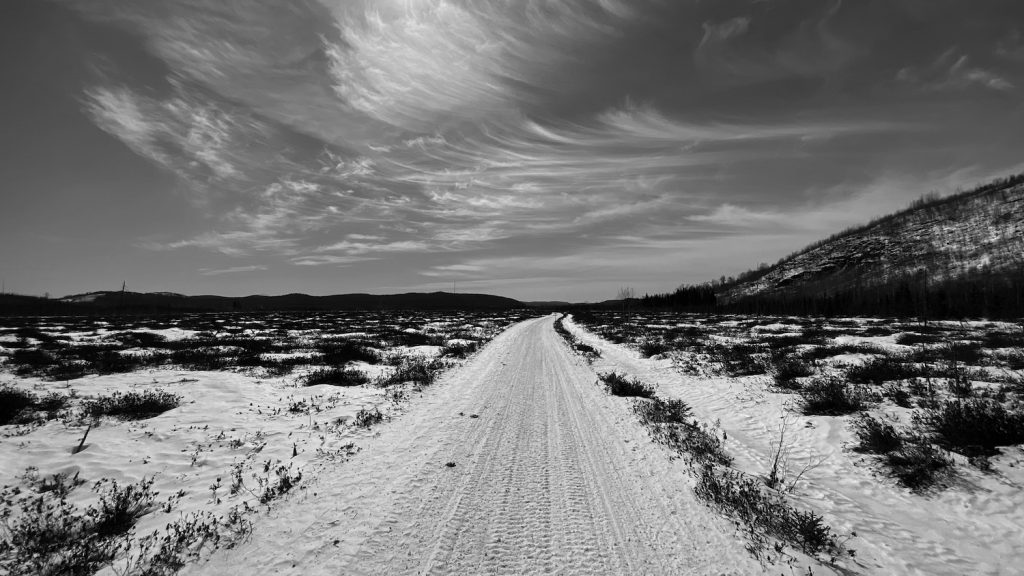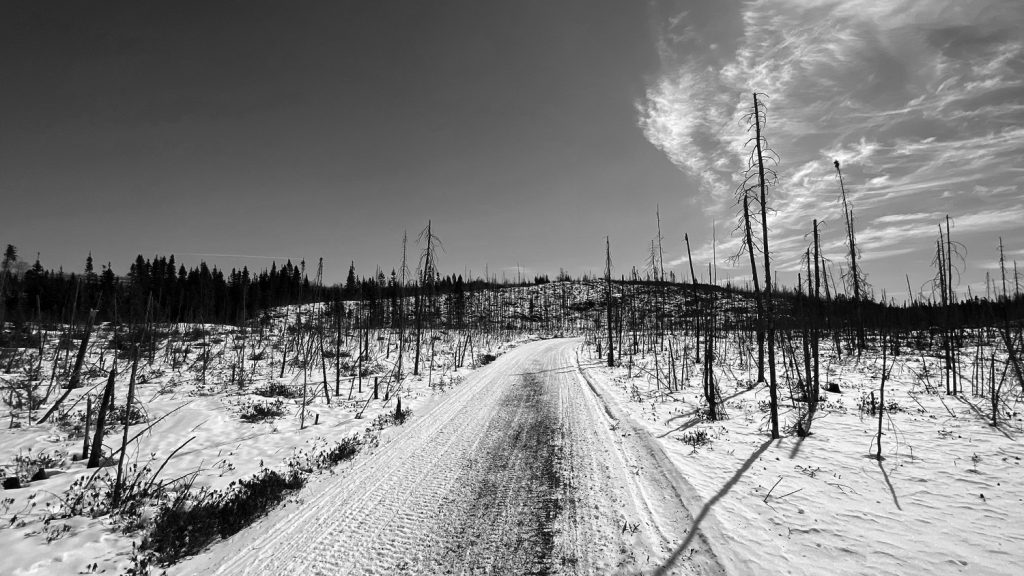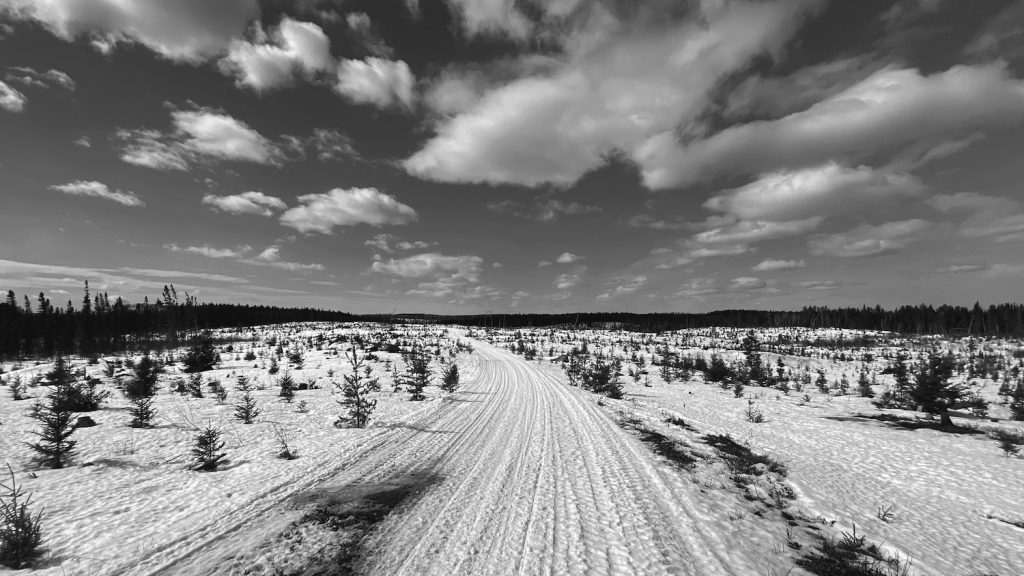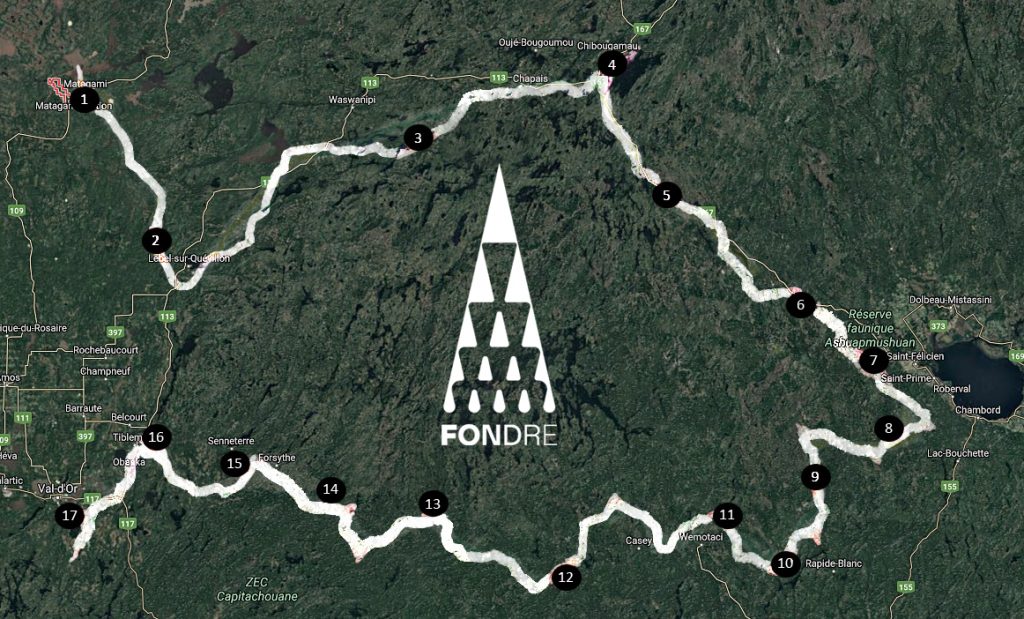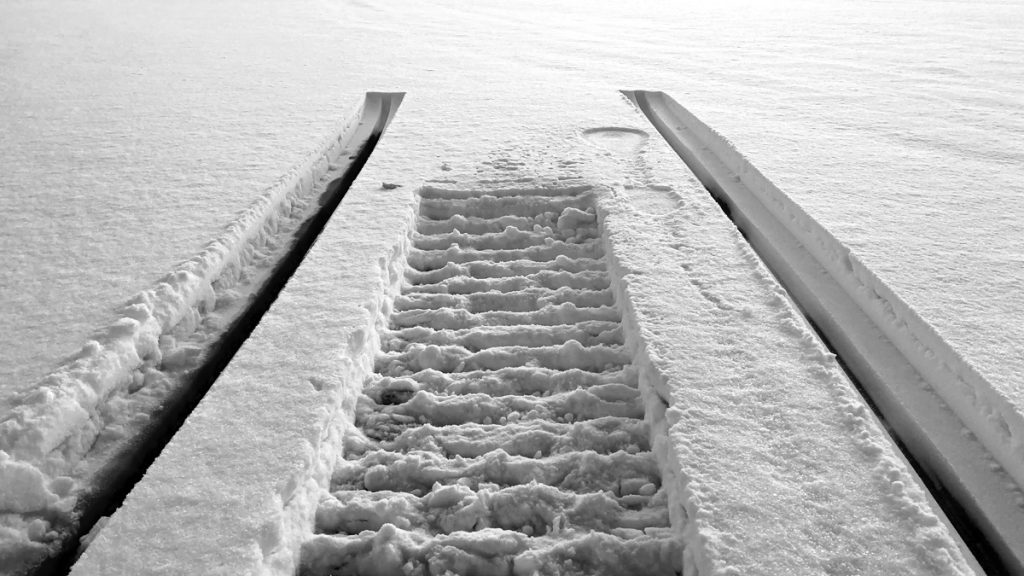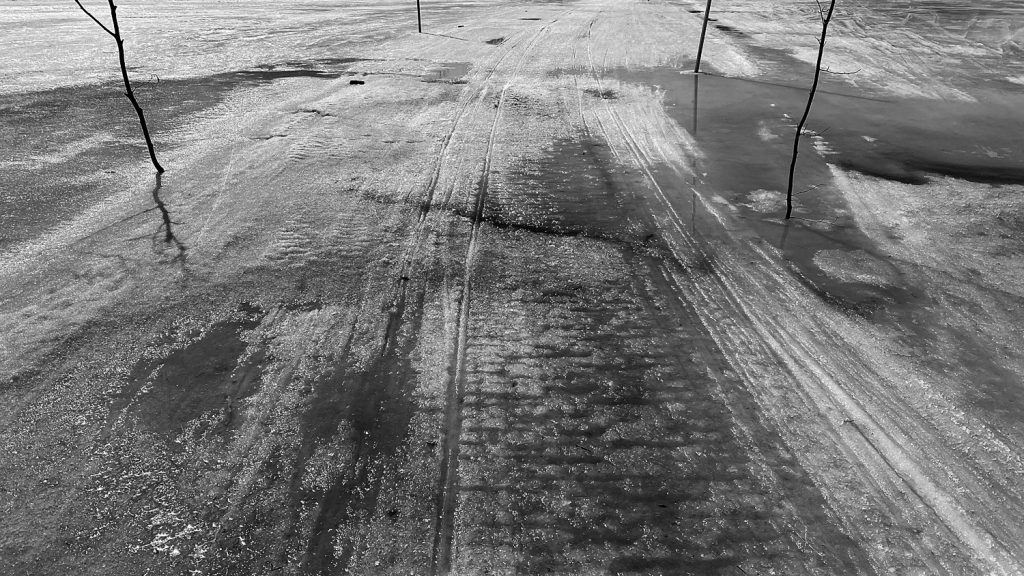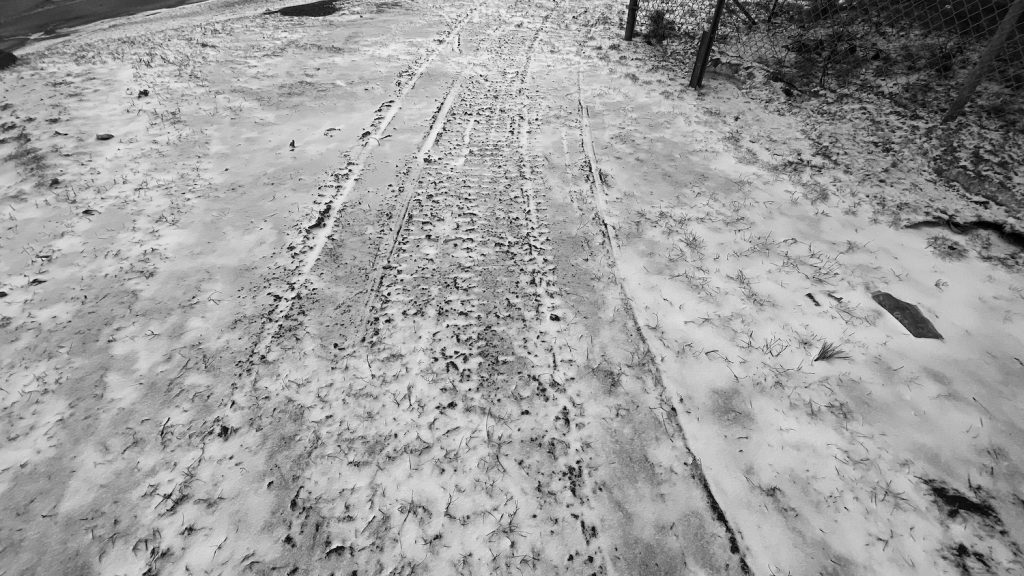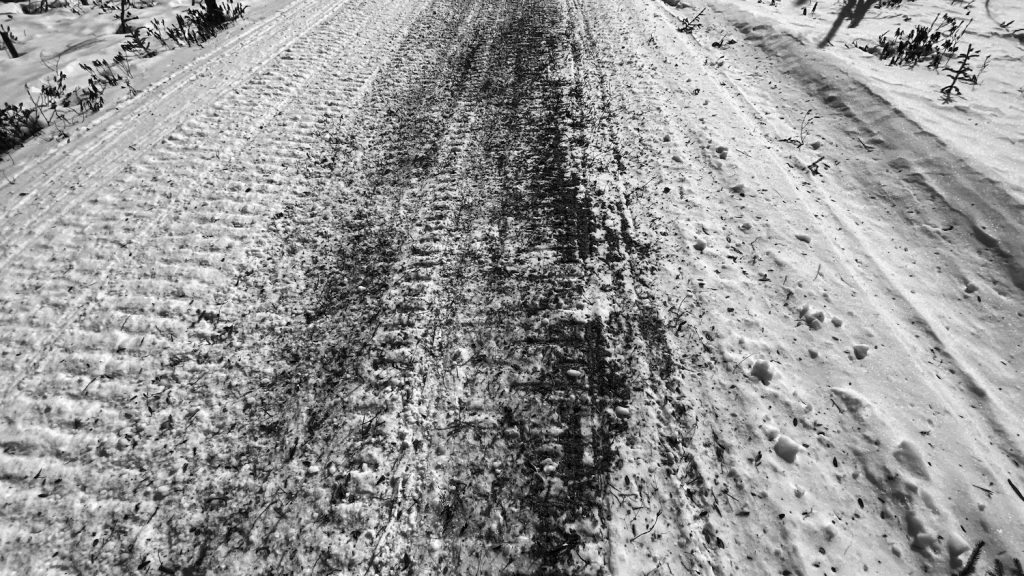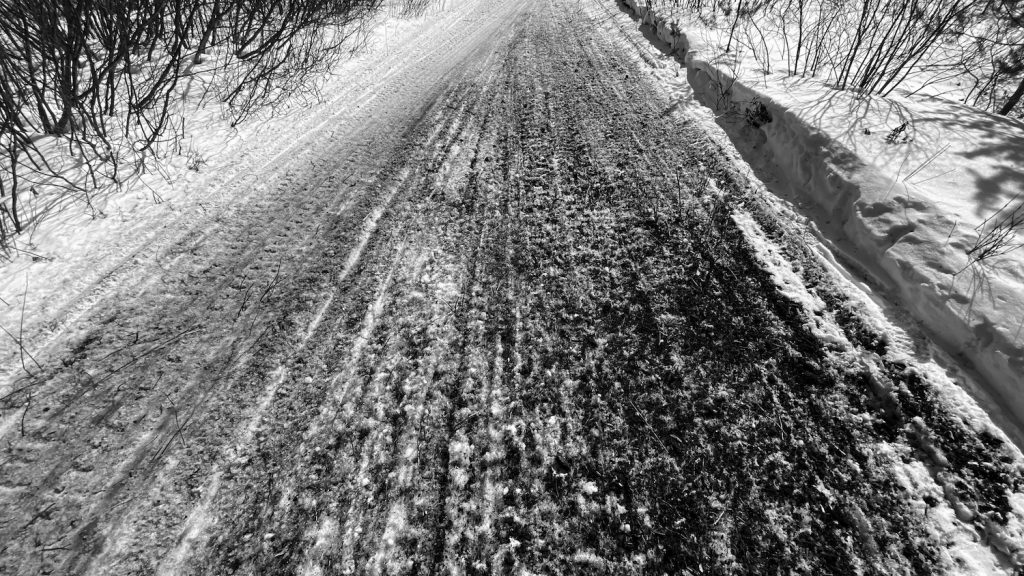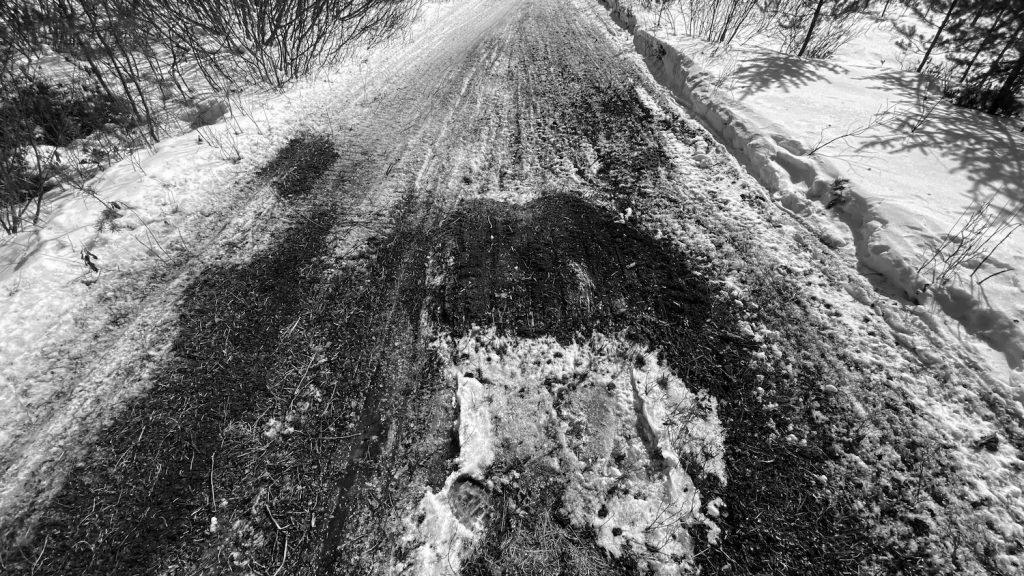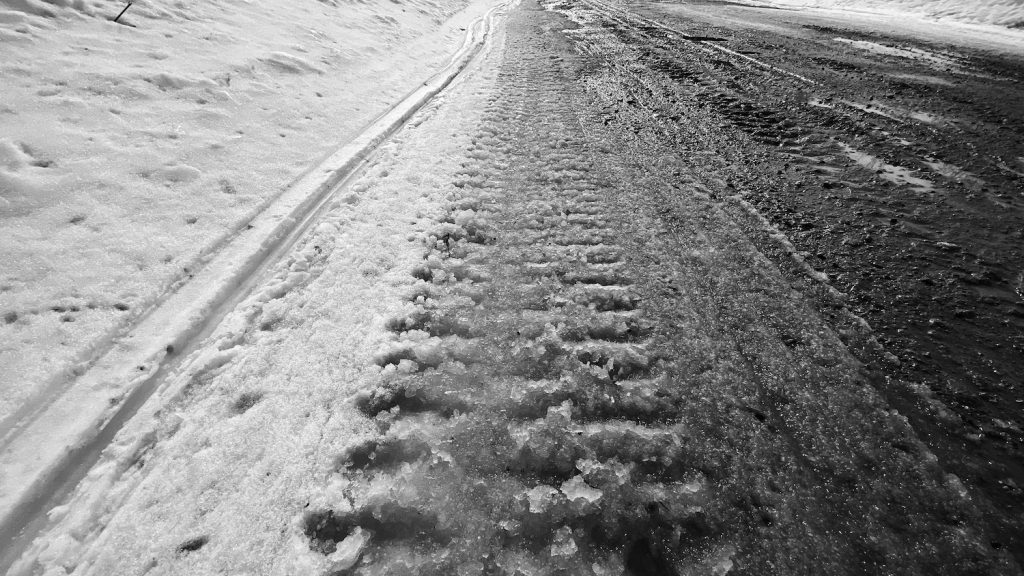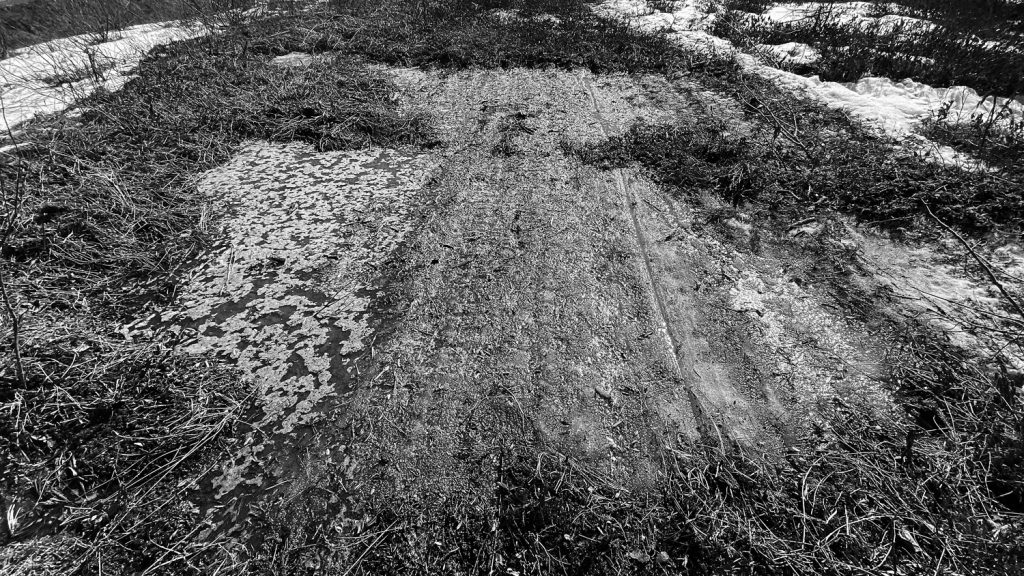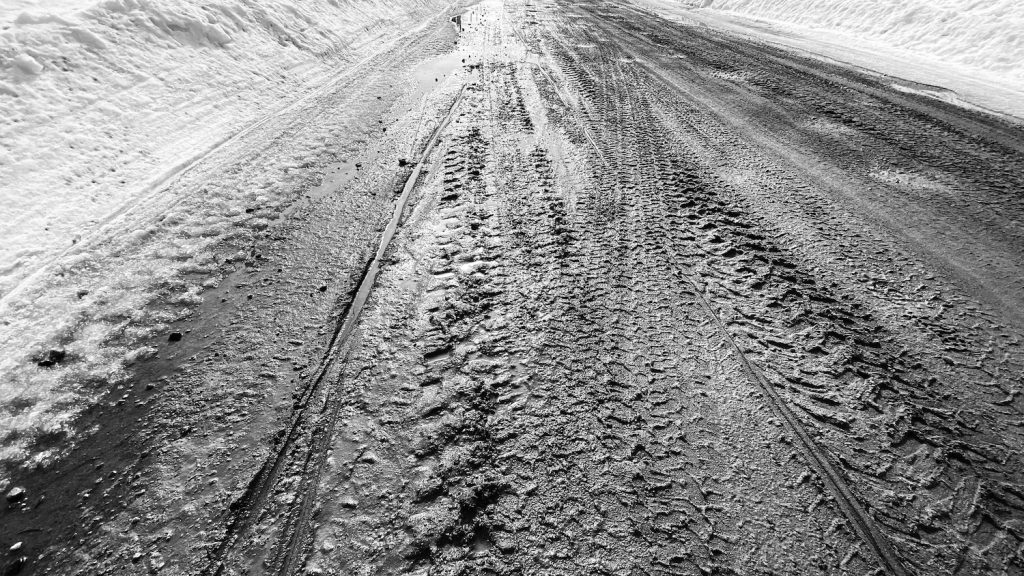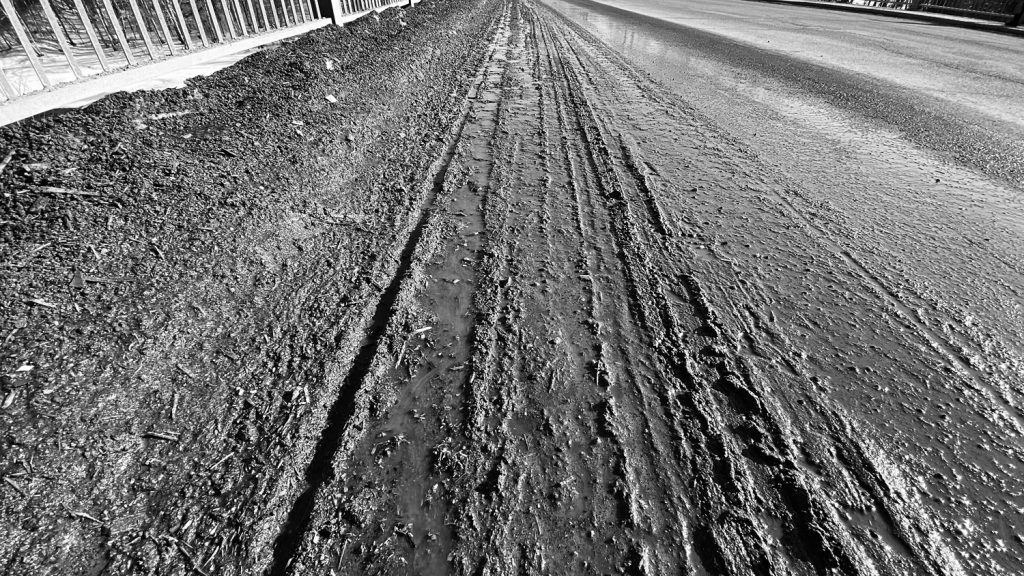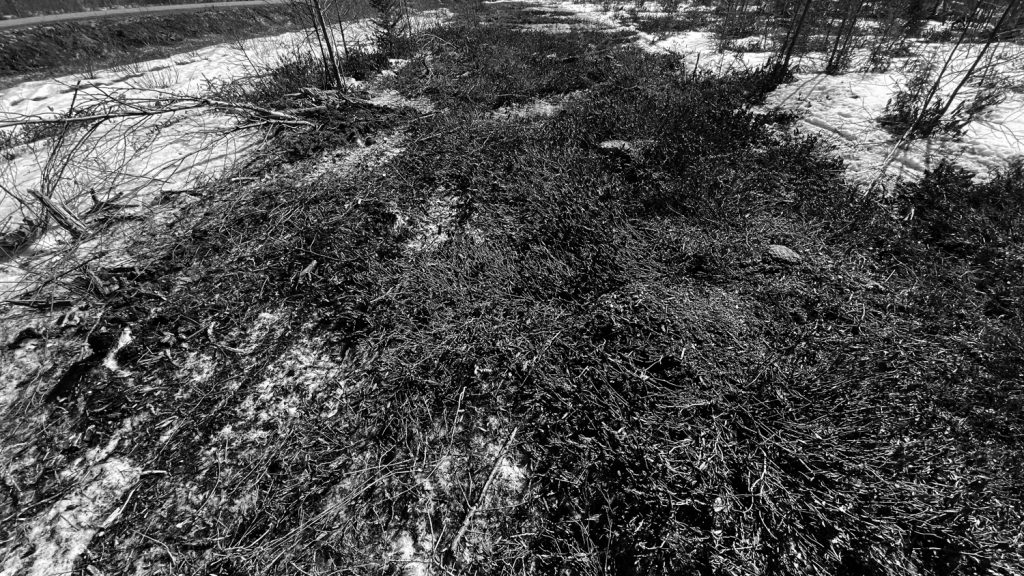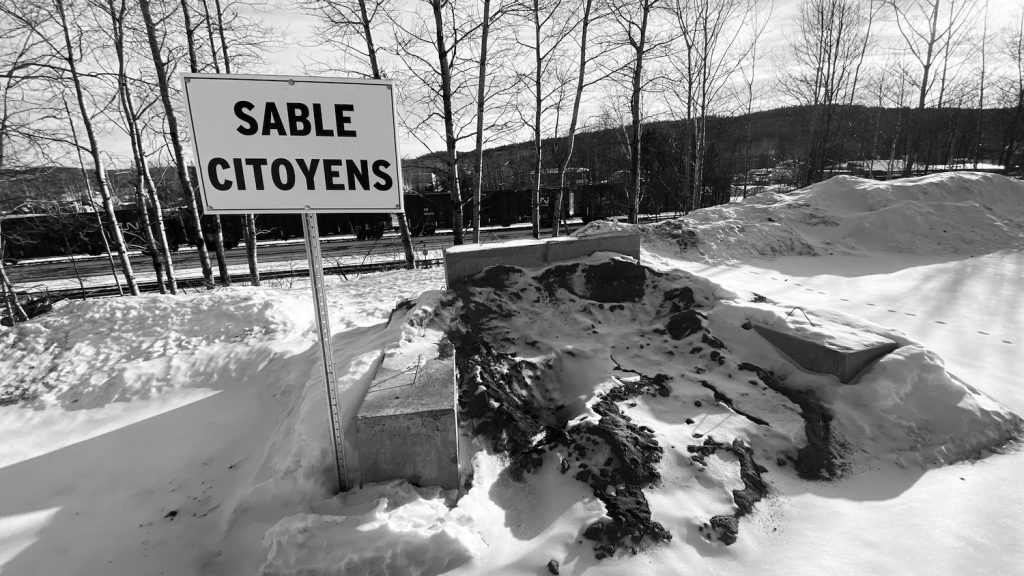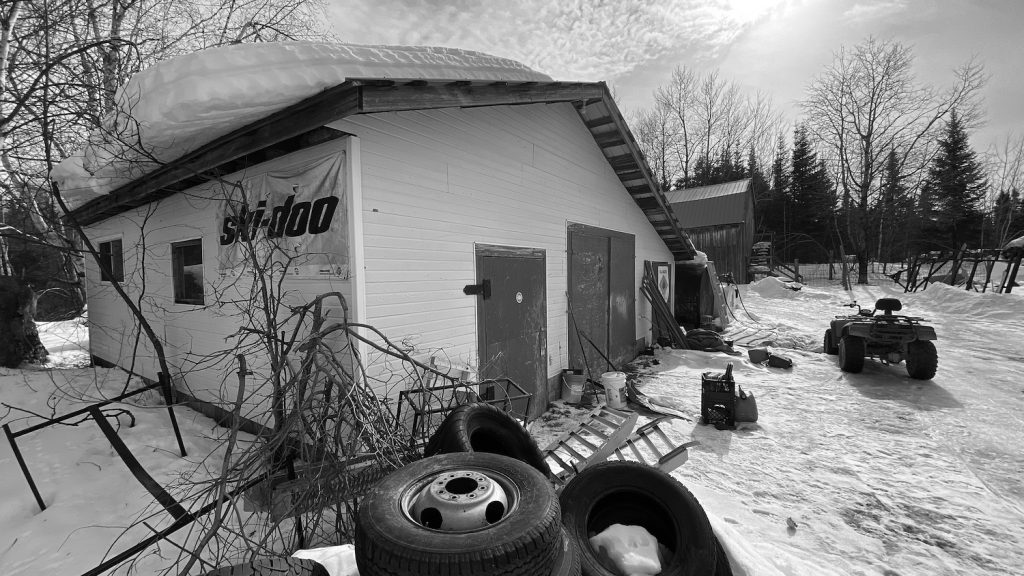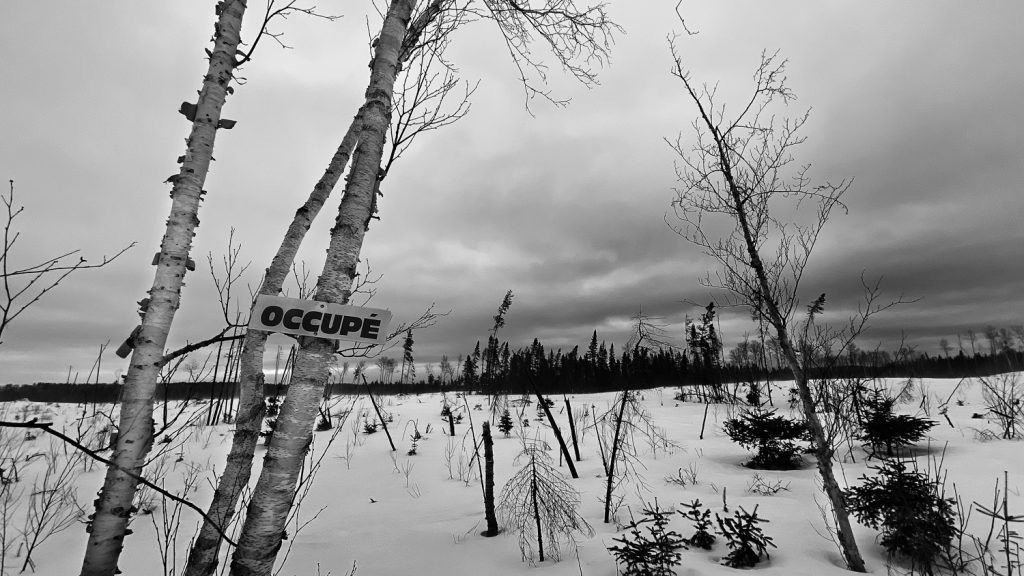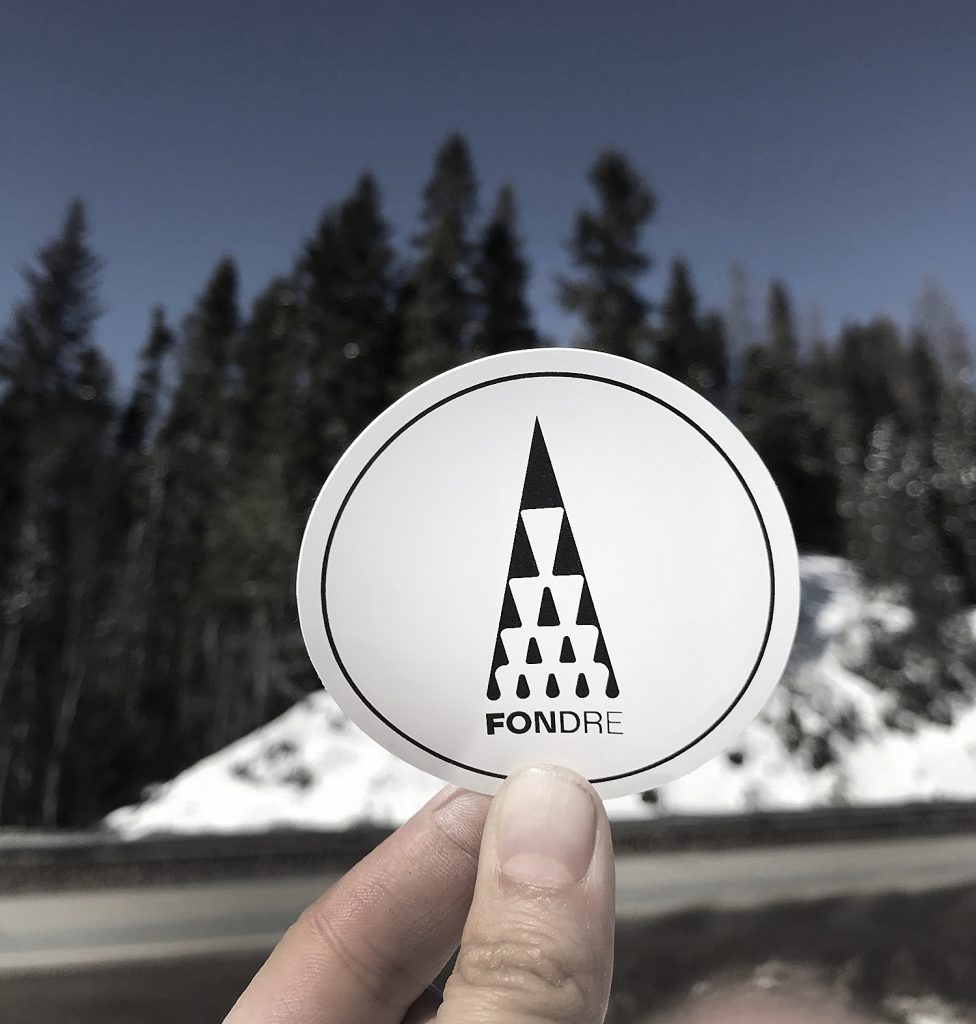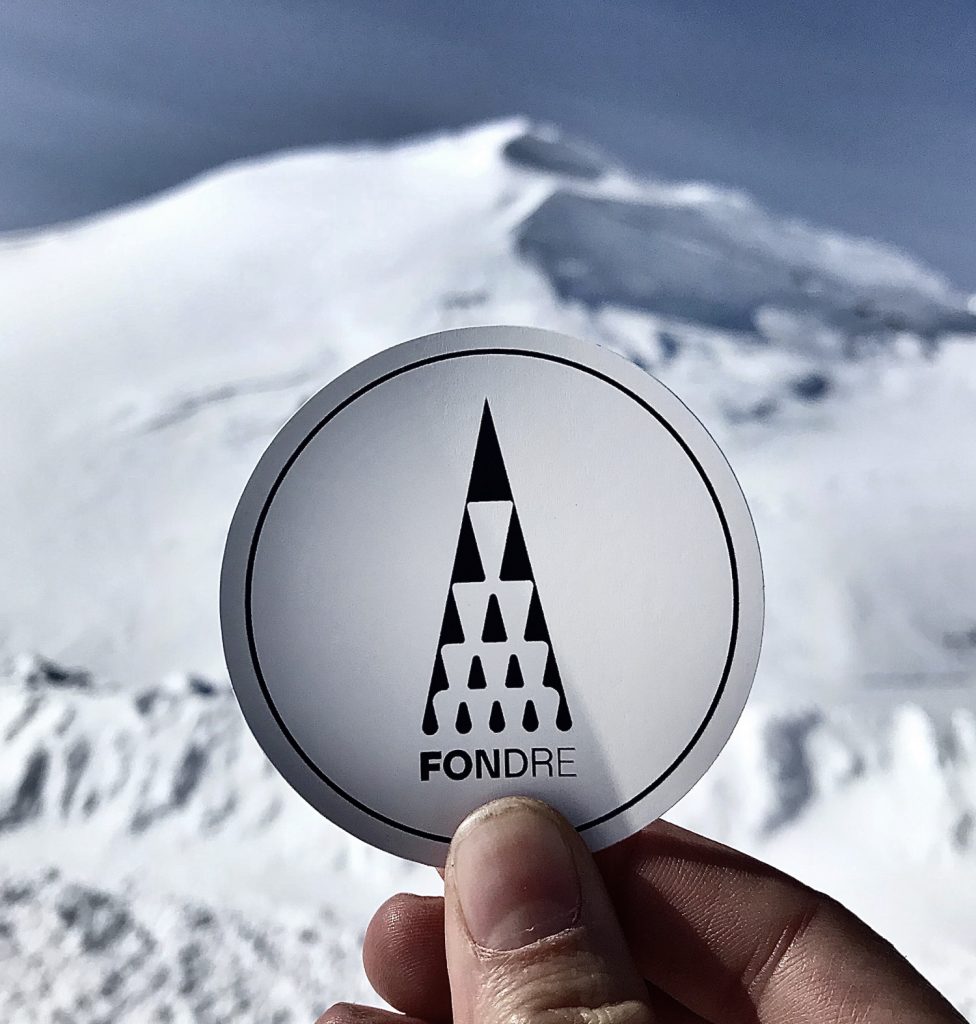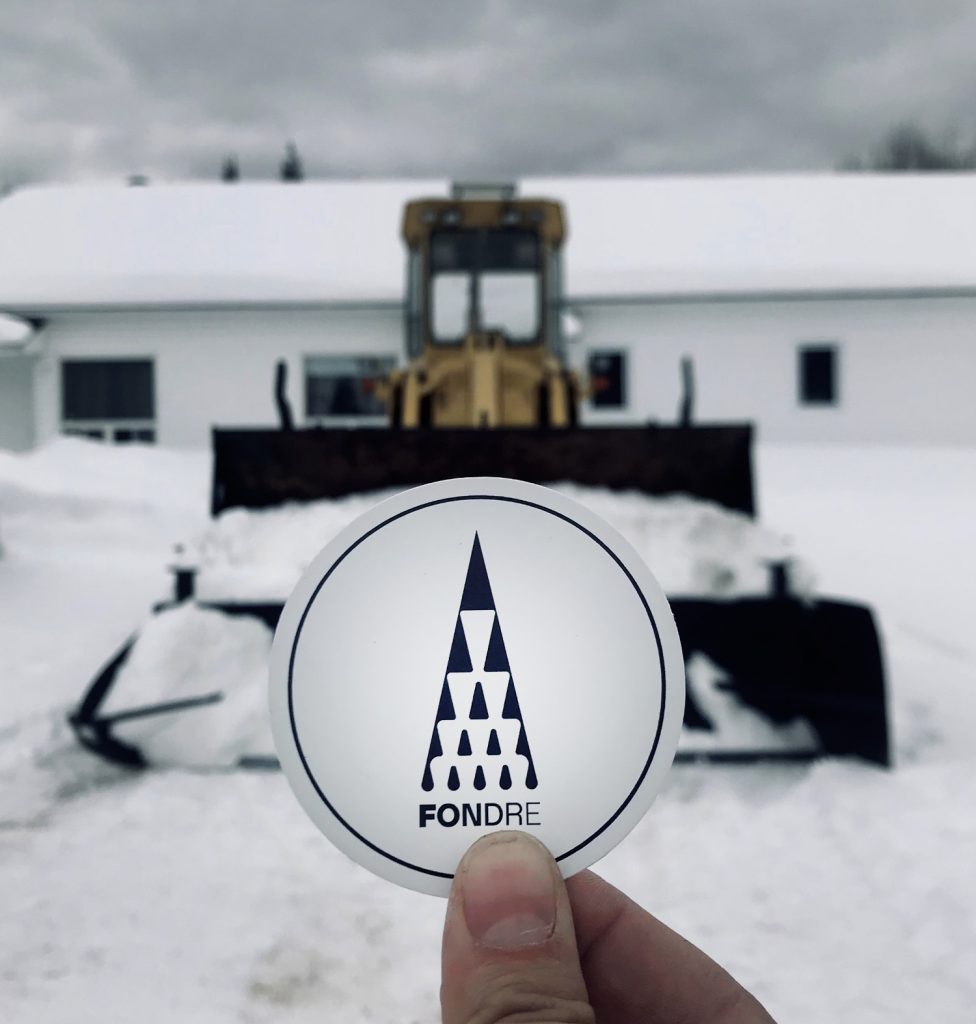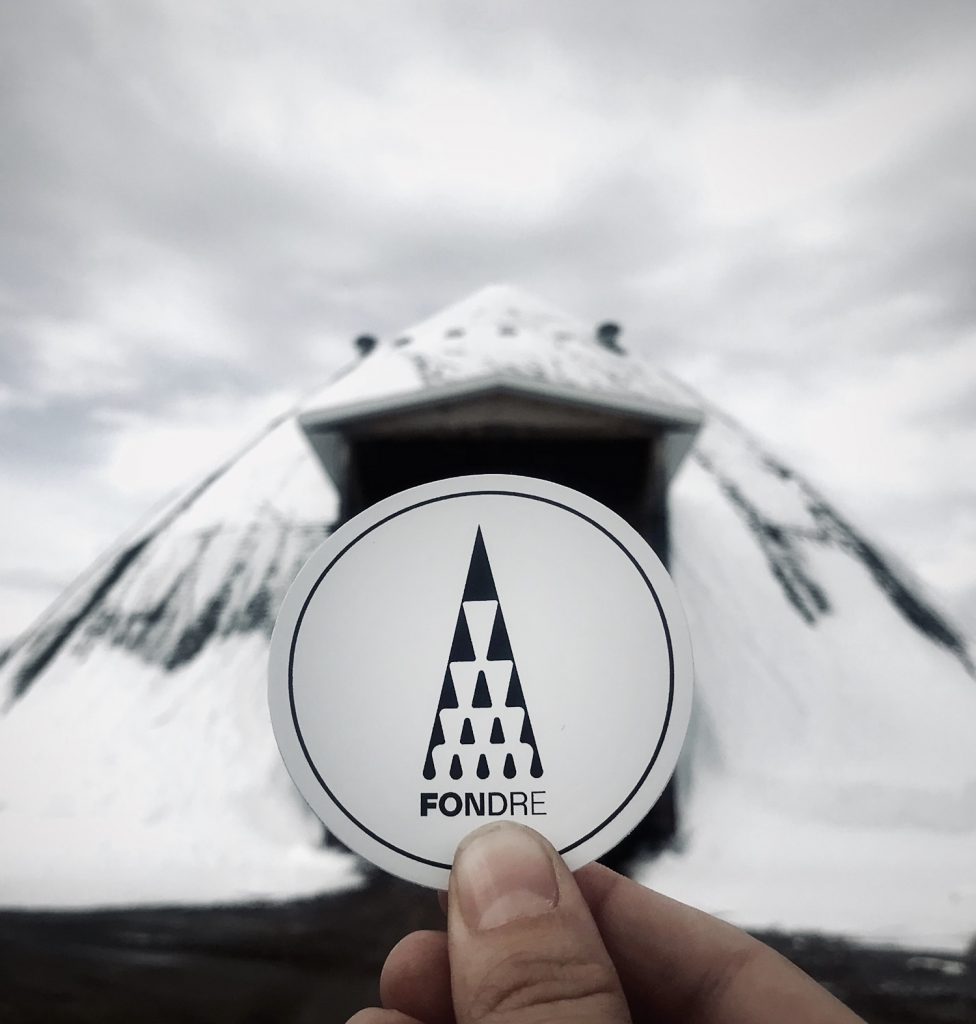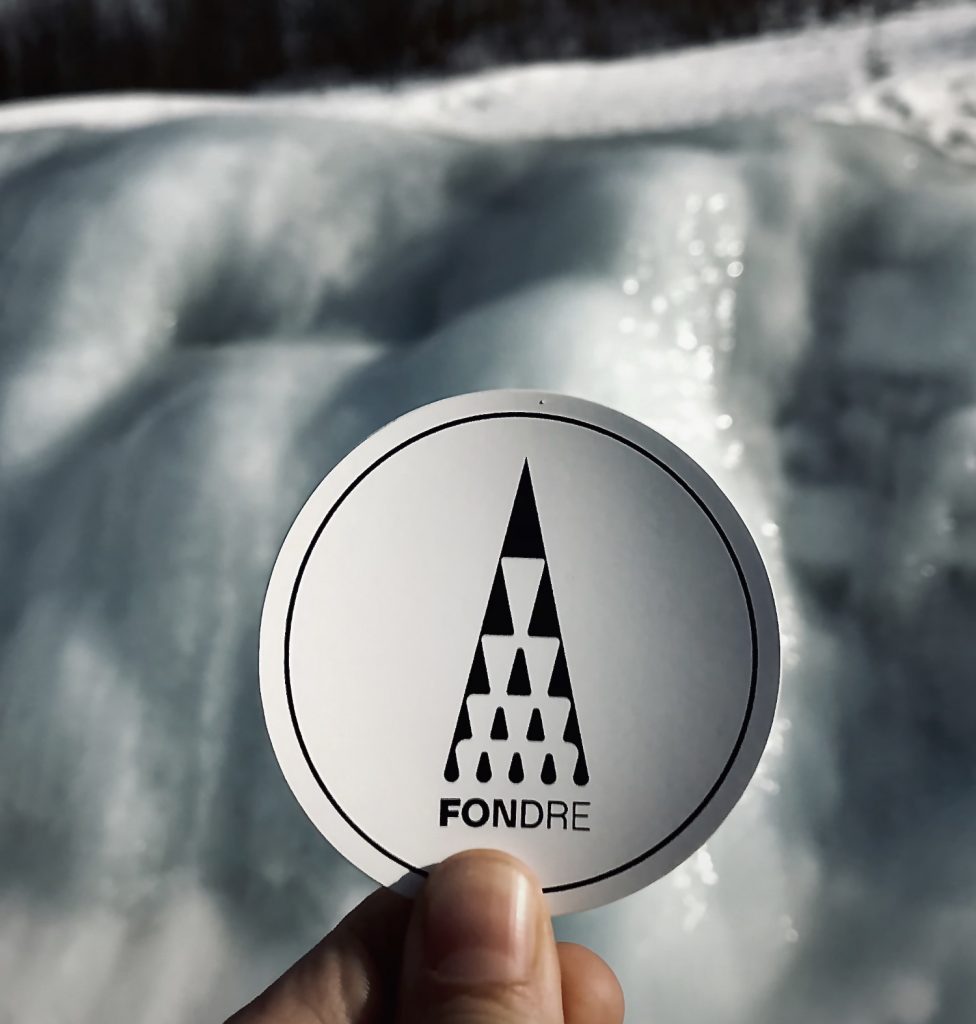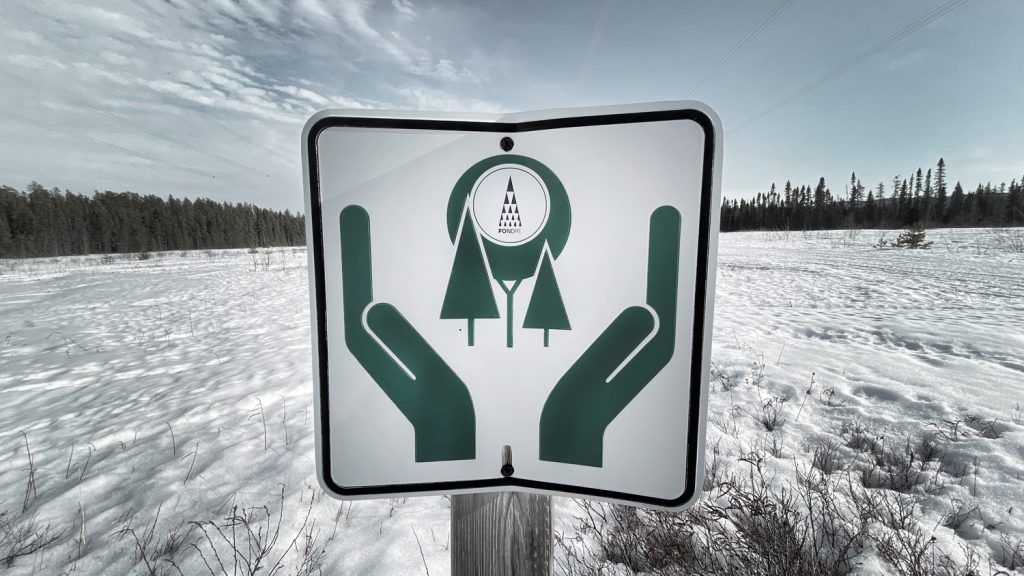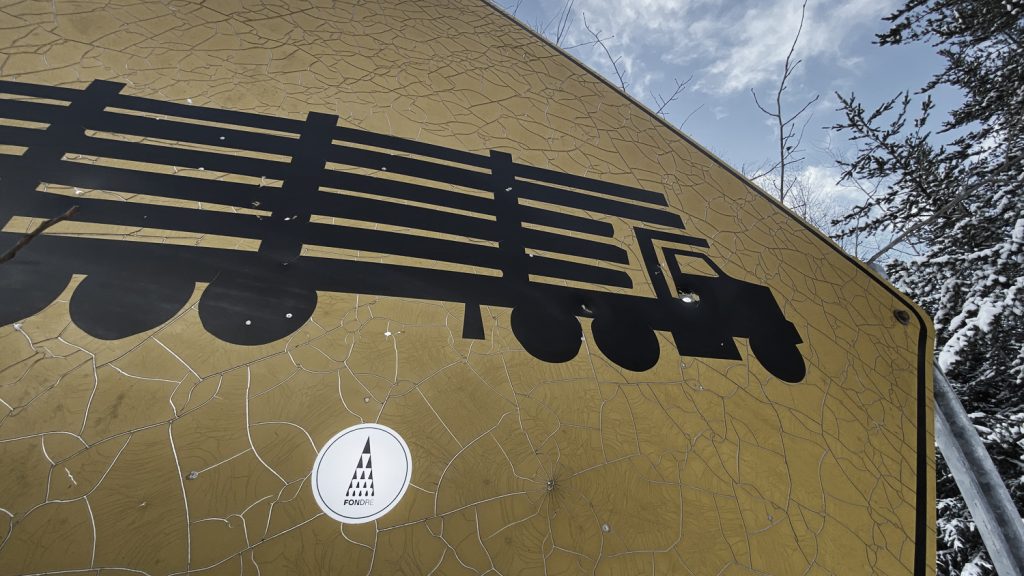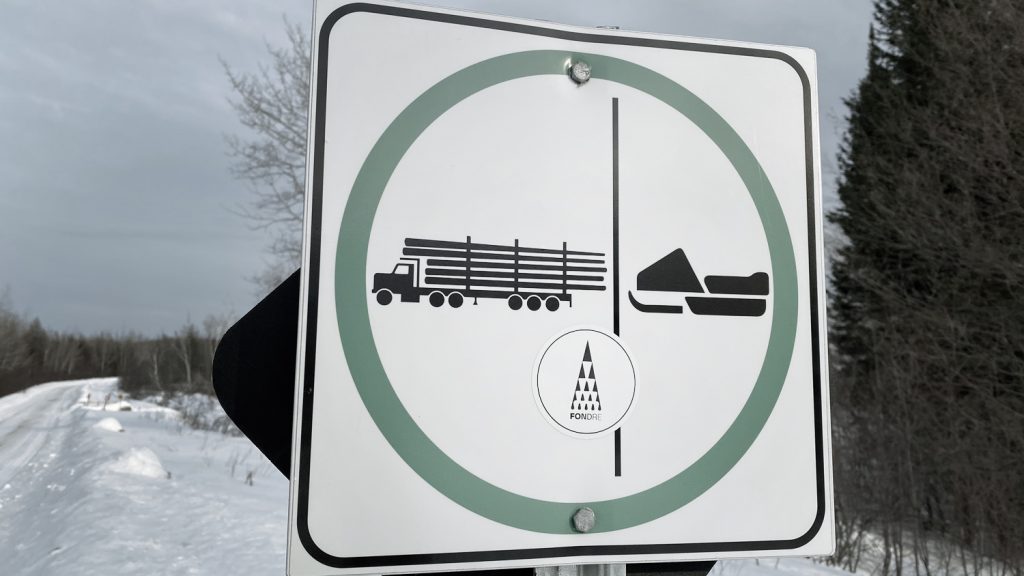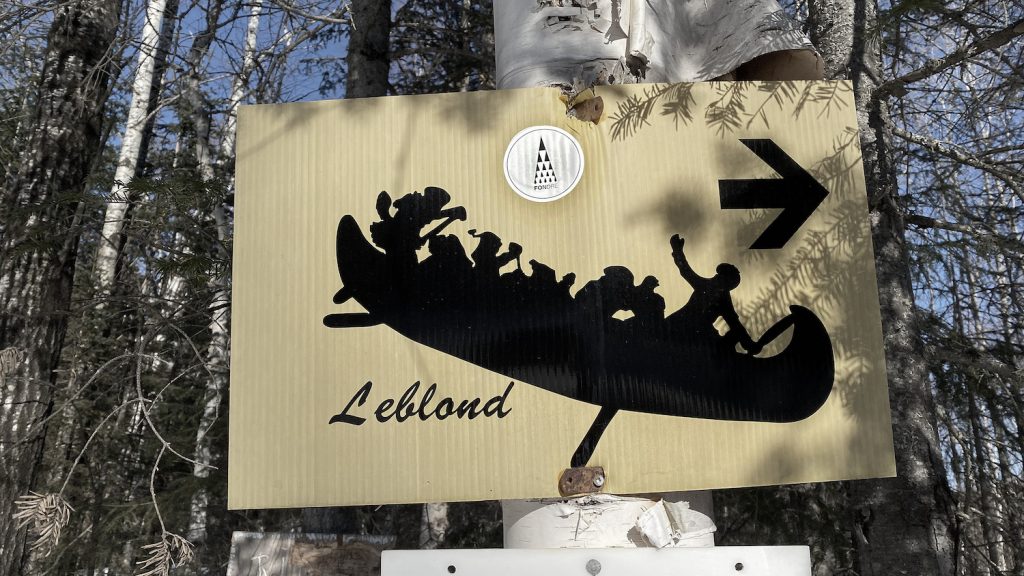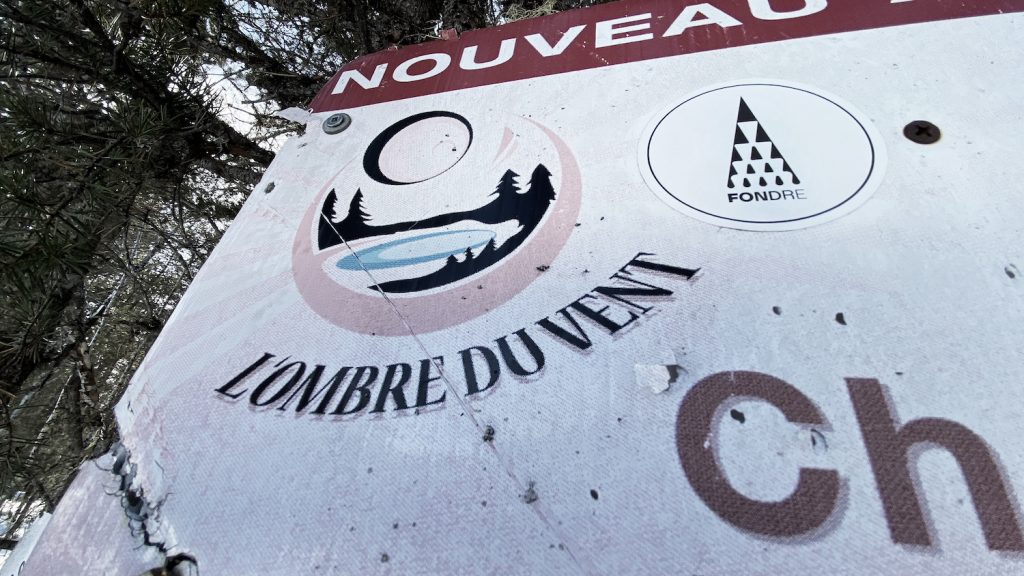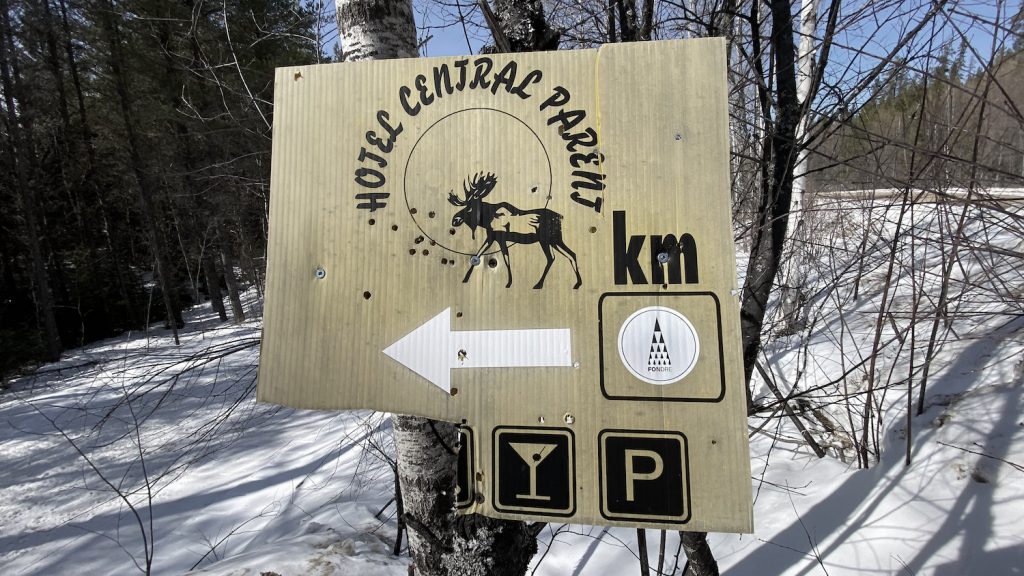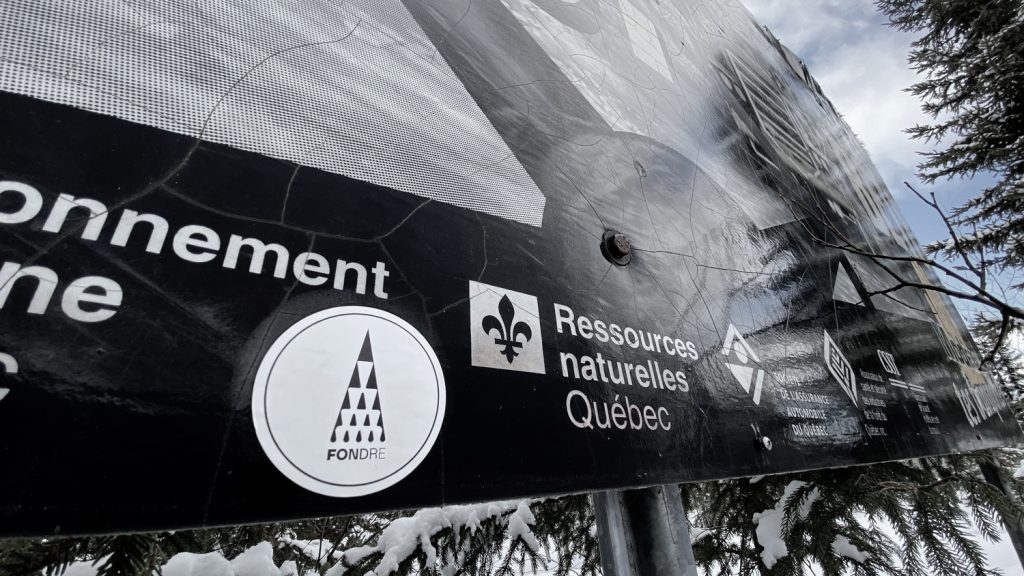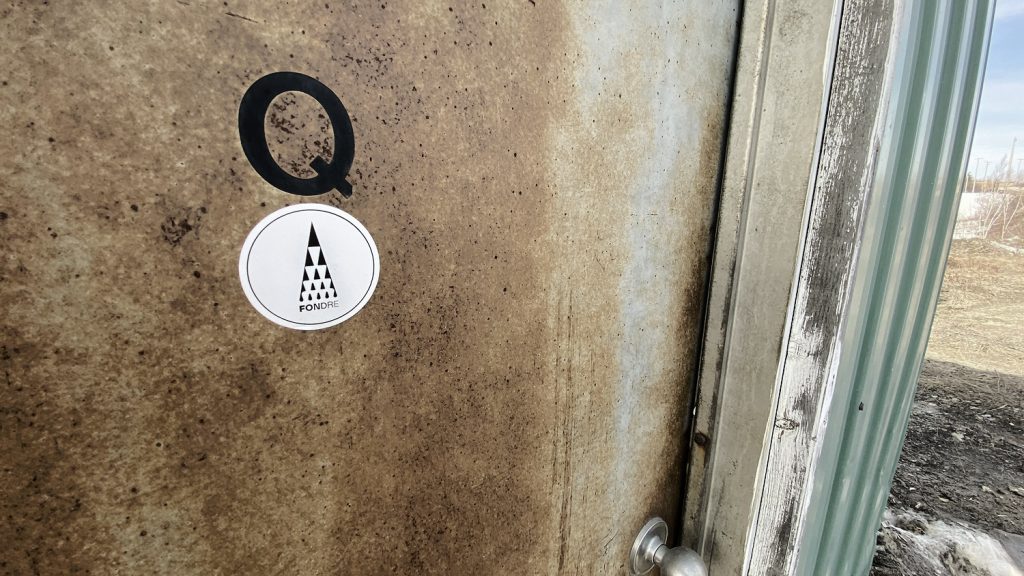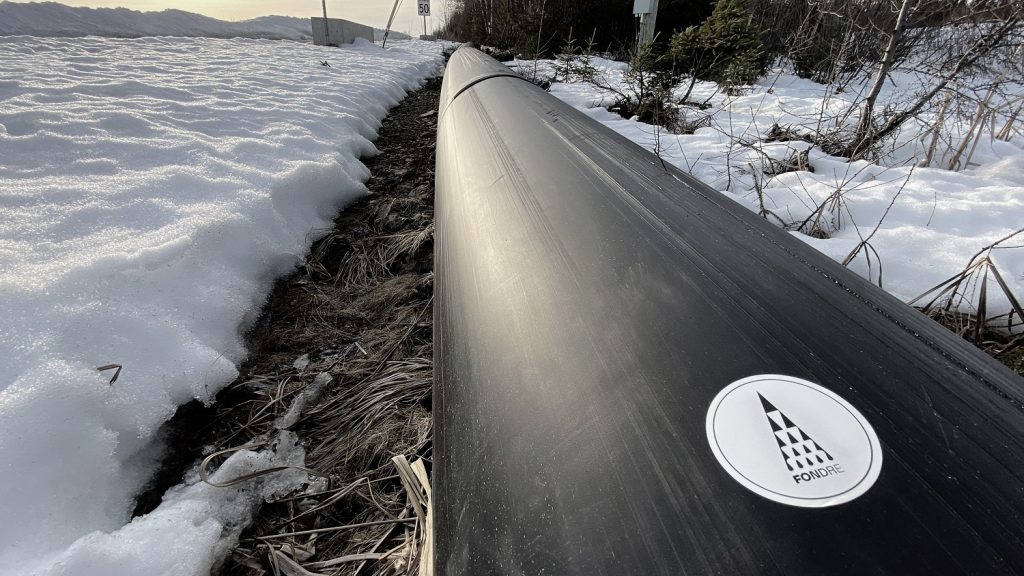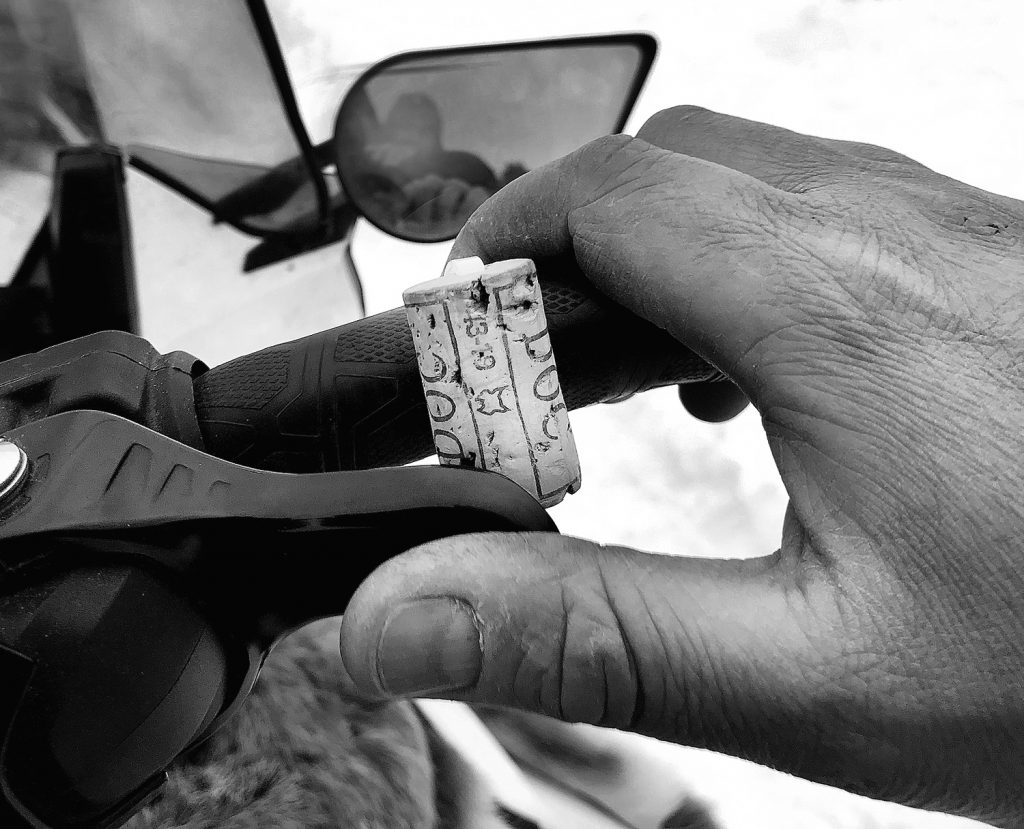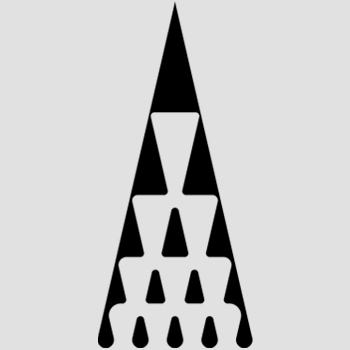 Fondre [Melt]
A project by PATRICK BEAULIEU
in collaboration with PATRICE LOUBIER
During this snowmelt period, Patrick Beaulieu will embark on a slow snowmobile voyage through the heart of Québec's boreal forest. Joined periodically by researcher and art historian Patrice Loubier, Beaulieu's performative excursion will lead him down to where the snow has disappeared (melted). Directly influenced by the contingencies of climate conditions and chance discoveries, the expedition will end, in time and place, where the snow becomes runoff water, rendering impassable the forest trails and paths of an exploratory journey based on intuition, perseverance, and surrender.
> Departure point: Lake Matagami, Matagami (confluence of waters).
The landscapes and ecumenes on these paths will be explored in a contemplative approach that only slowness and vulnerability can provide. Contrary to the usual recreational use of snowmobile trails, where speed and performance prevail, a much slower pace will allow Beaulieu to observe and capture, in still and moving images, this vast natural (and sometimes denatured) ecosystem where plenitude and peril coexist.
A few harvested spruce, pine, and fir needles will be used in the concoction of a "boreal essential oil" using an in situ distillation process that combines fire (boiling), snow (condensation), and conifer twigs. "The collection of twigs and plant fragments on our journey opens the project into another way of becoming and trace-making through the scent of an 'essential' oil; it's the subtle decantation of the territory and a portrait of the boreal flora, as if distillation 'revealed' a hidden scent-memory in these coniferous residues, like film developer unveils a photographic image…"[1]
Fondre
a project by Patrick Beaulieu
in collaboration with Patrice Loubier
furtives actions:
PATRICE LOUBIER, MYLÈNE MEUNIER ET PATRICK BEAULIEU
photographic documentation :
MYLÈNE MEUNIER ET PATRICK BEAULIEU
video editing:
THEO GUEZENNEC
graphic design:
FEED
snowmobile transfiguration:
MYLÈNE MEUNIER
sled-shelter fabrication:
KNOWLTON FABRICATION – PHILIPPE MORI
consultation in distillation:
SWANN BERTHOLIN
collaboration:
CARBONE BORÉAL
project logistics and support:
ESTELA LÓPEZ SOLÍS, MYLÈNE MEUNIER AND OMAR BERNAL
translation:
JO-ANNE BALCAEN
revision:
MARIE-FRANCE THIBAULT
Patrick Beaulieu and Patrice Loubier acknowledge that the boreal forest territory they will cross as part of the Fondre project is the ancestral land of the Cree, Innu, Atikamekw, and Algonquin First Nations.
Fondre will leave a poetic rather than carbonic footprint, thanks to carboneboreal.uqac.ca
This performative excursion will culminate in a visual art exhibition and a book project.
Fondre is made possible thanks to support from the Conseil des arts et des lettres du Québec.

[1] Patrice Loubier, excerpt from a conversation on the Fondre project, November 24, 2020.