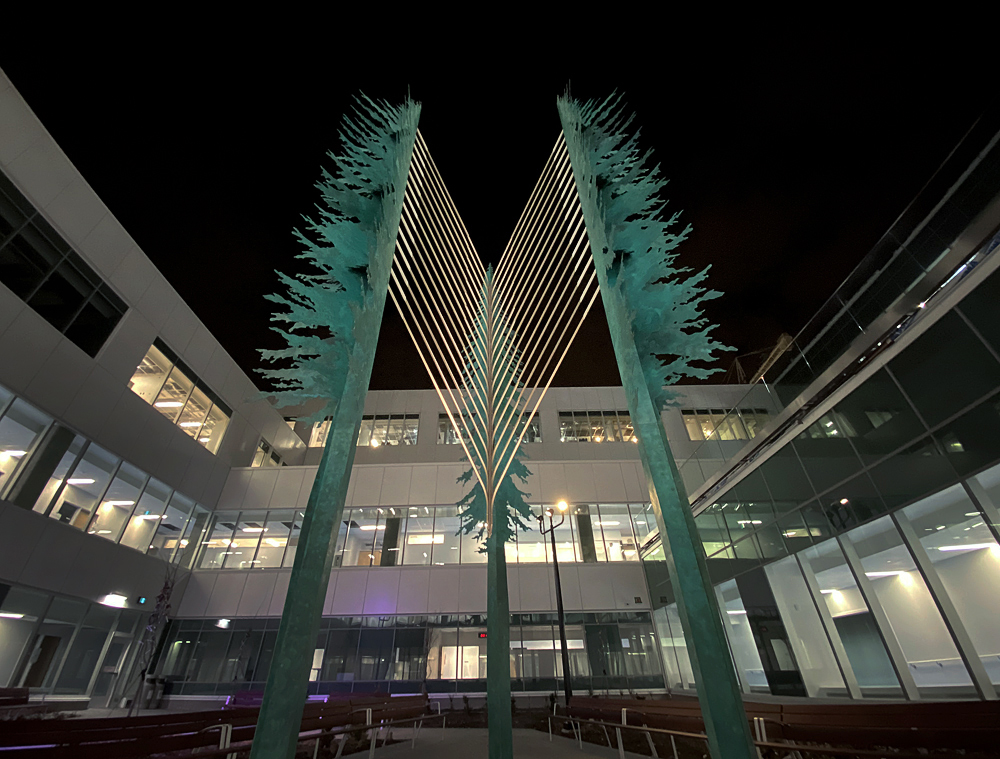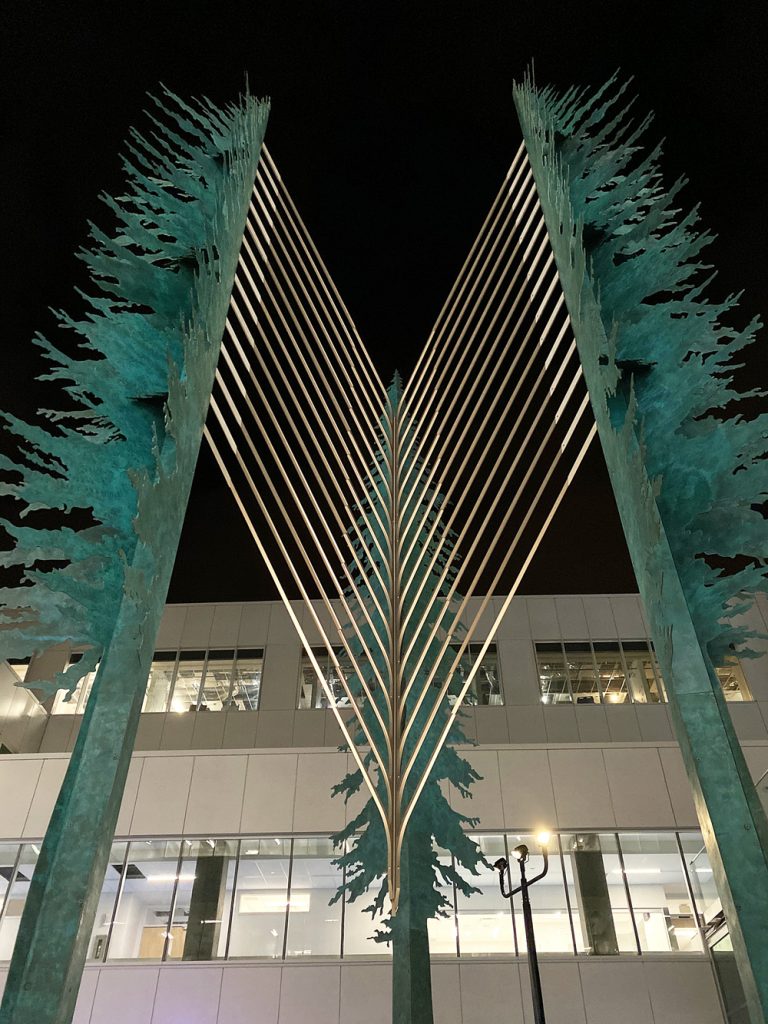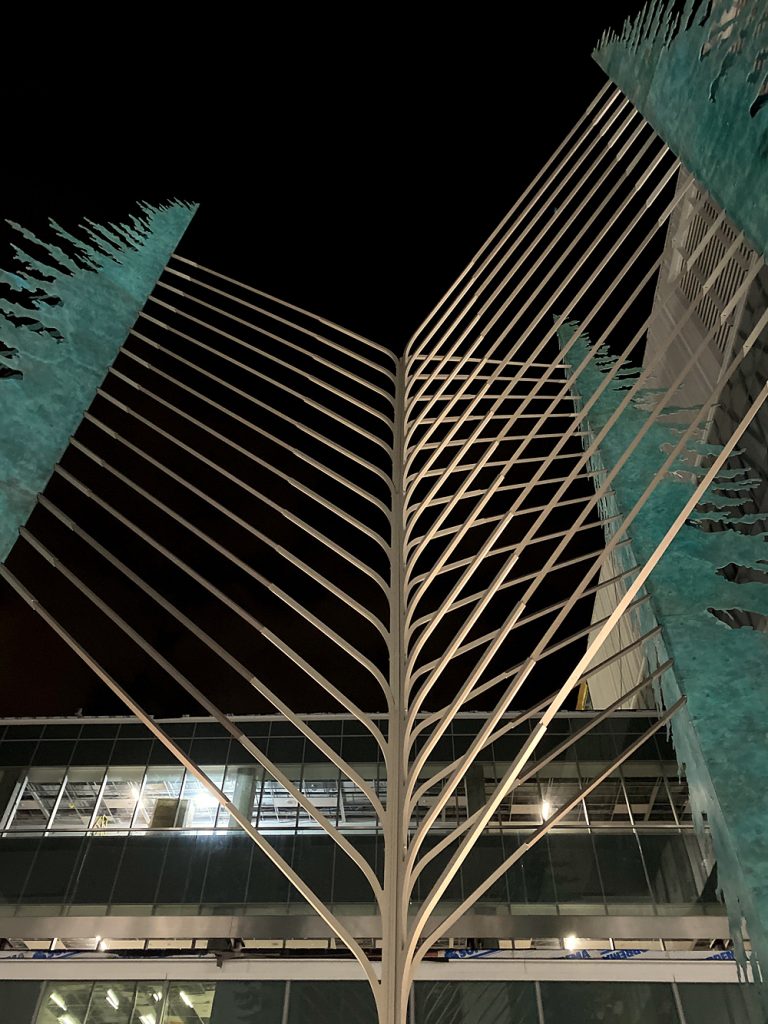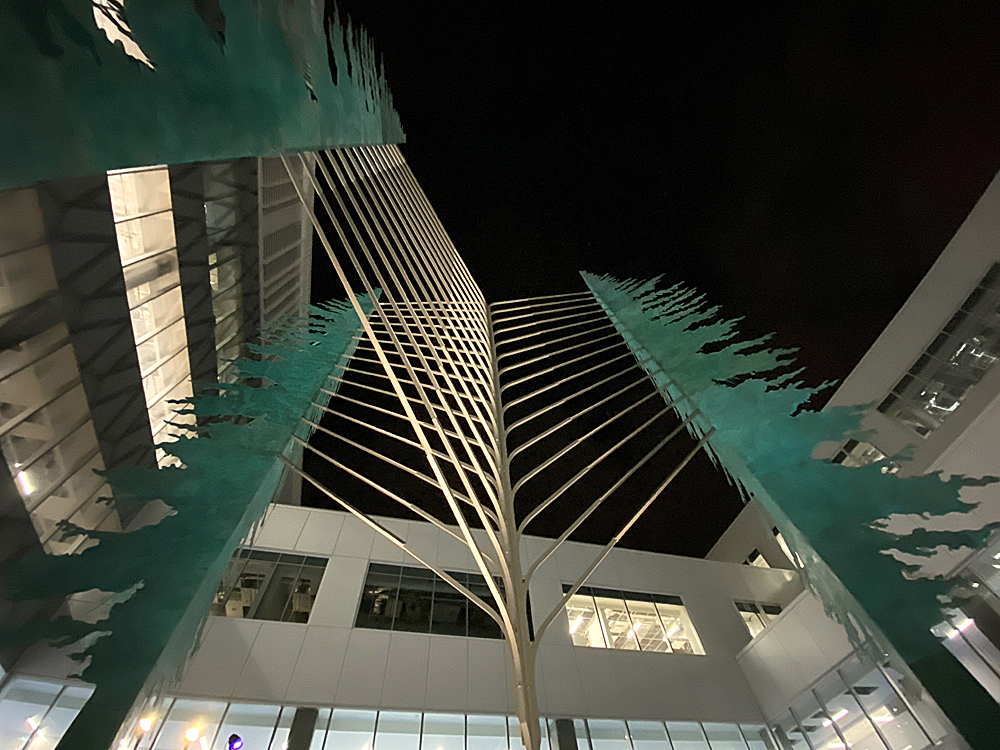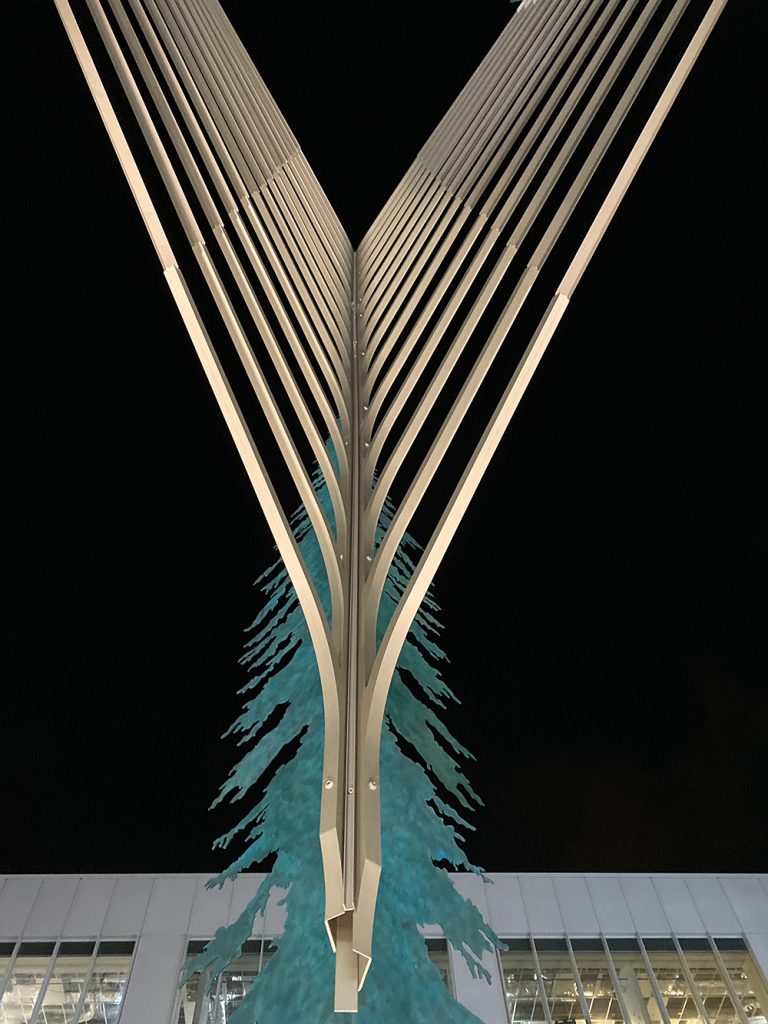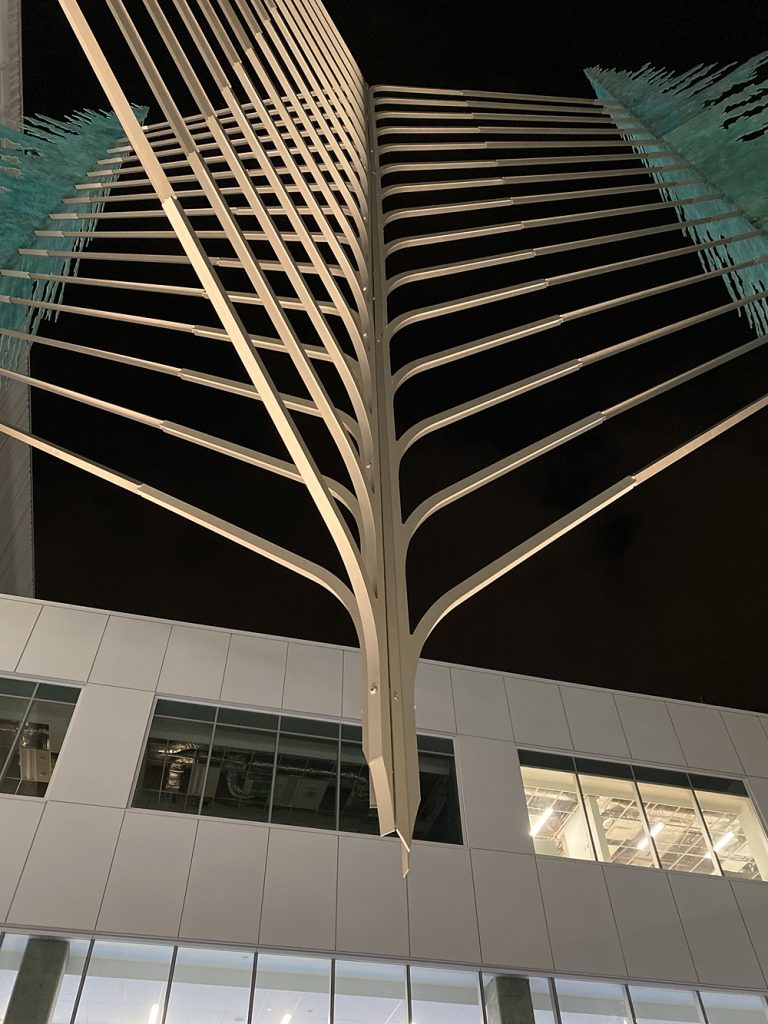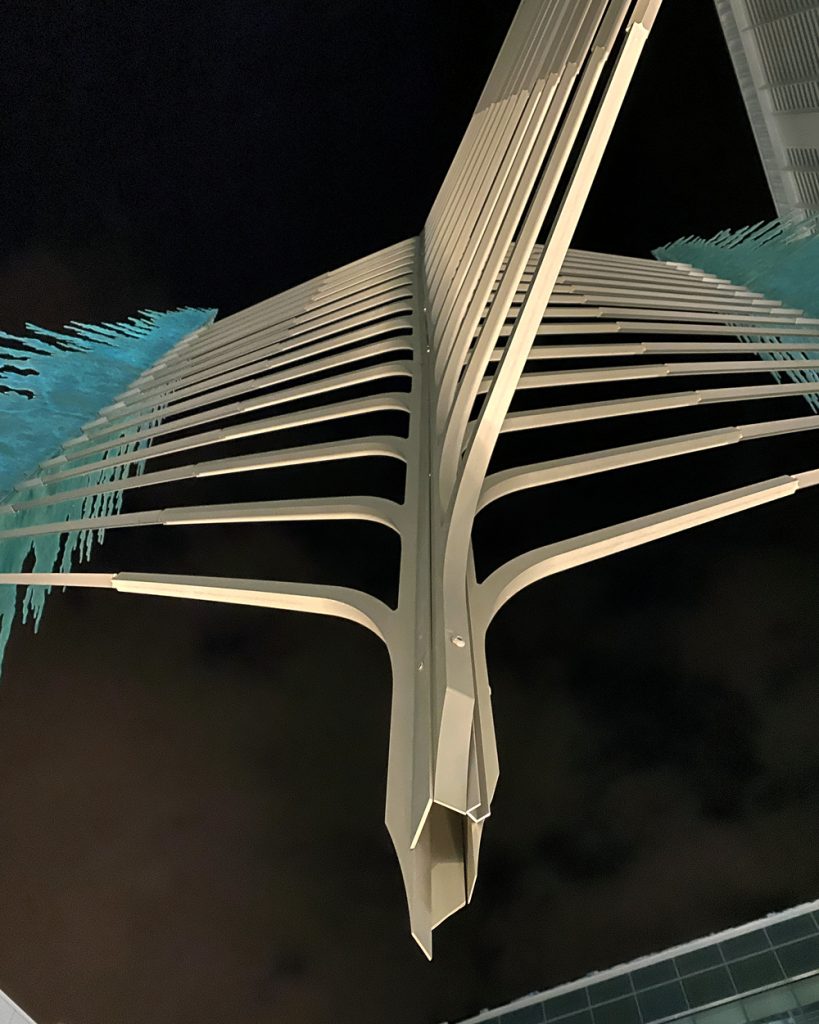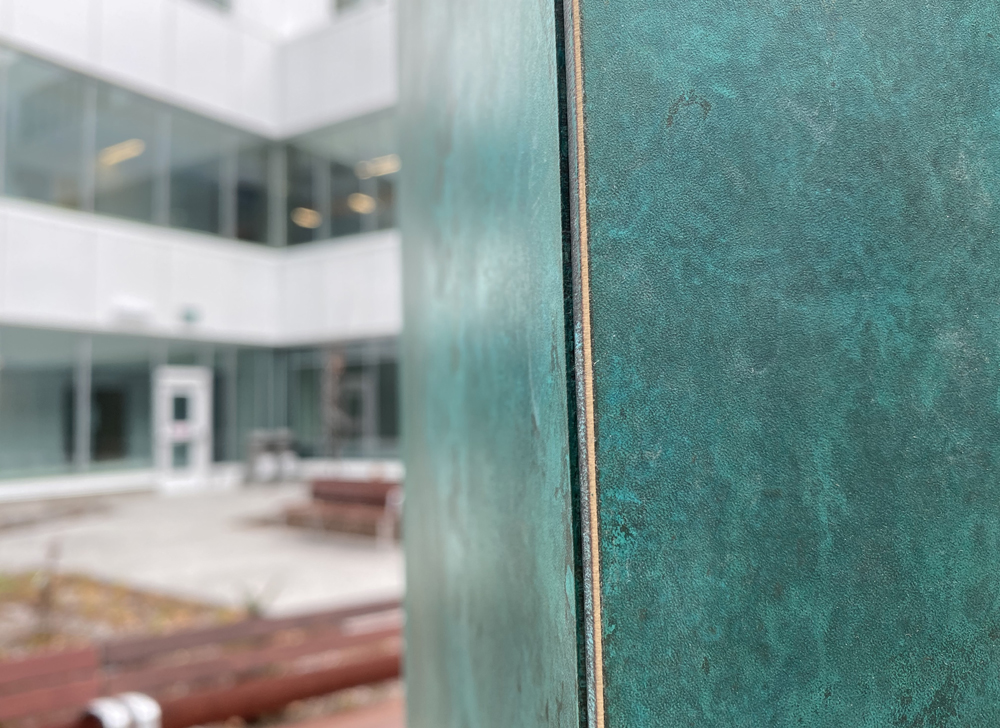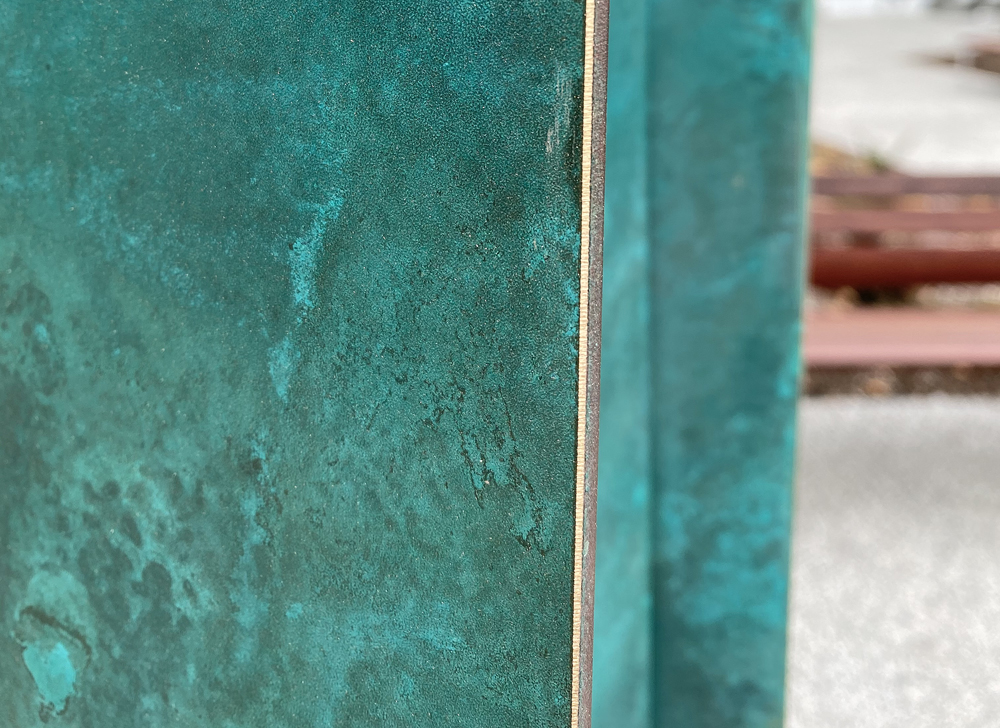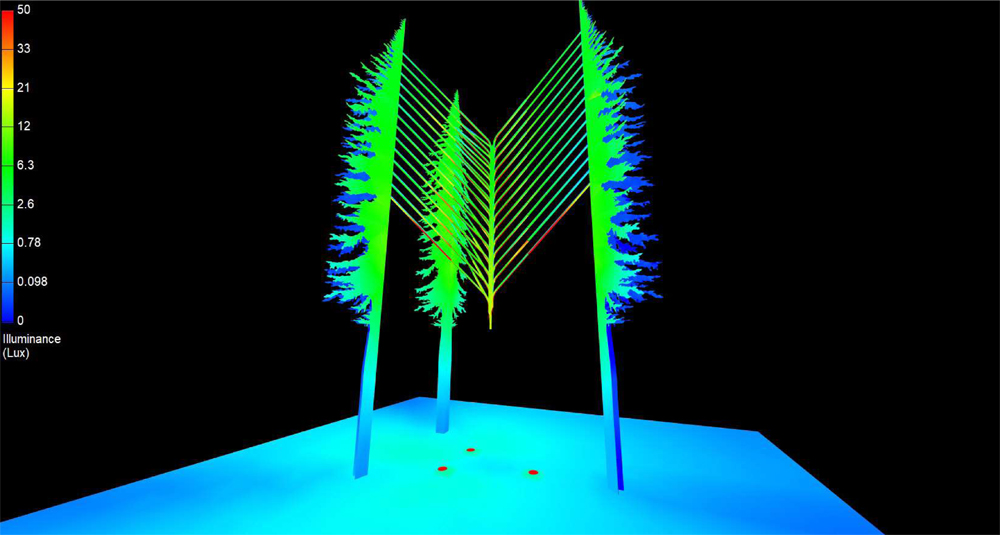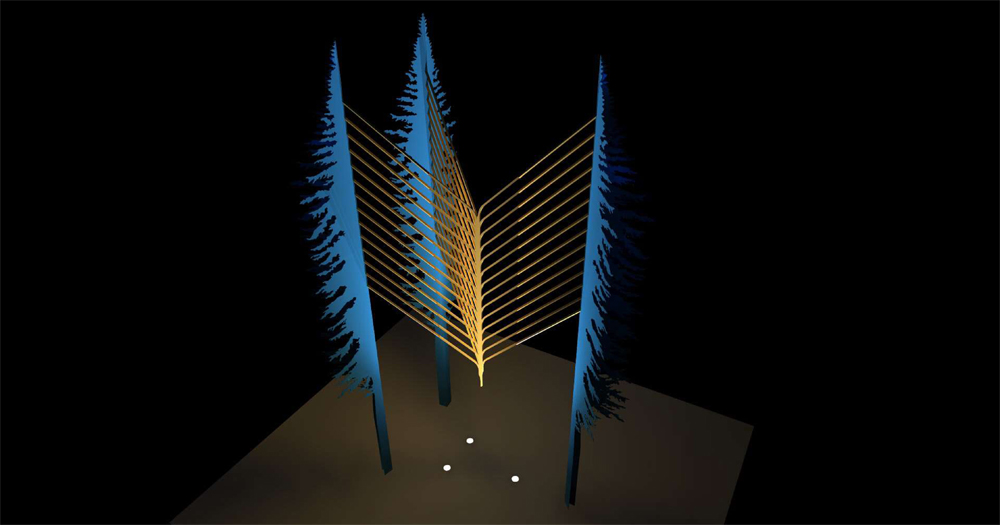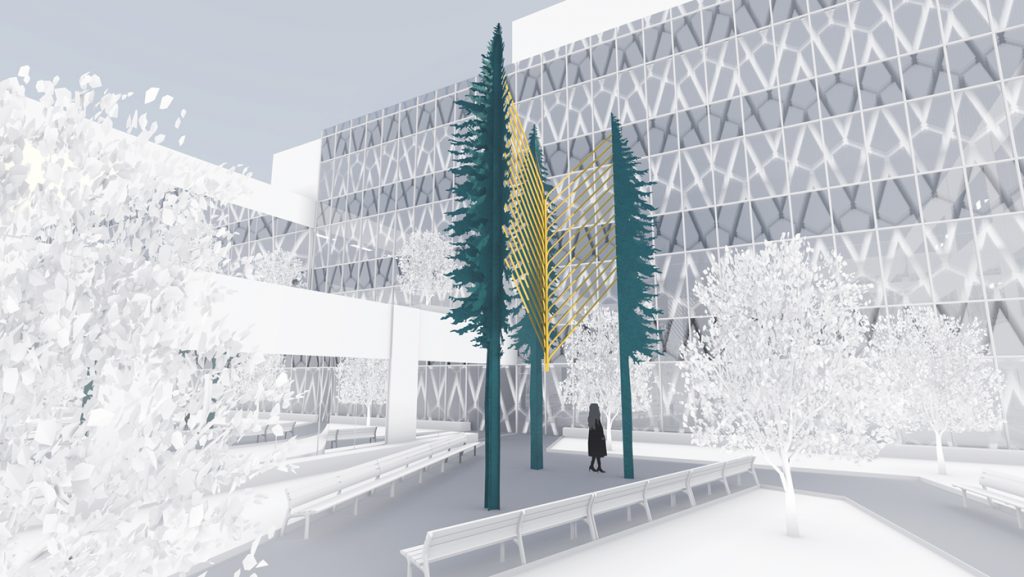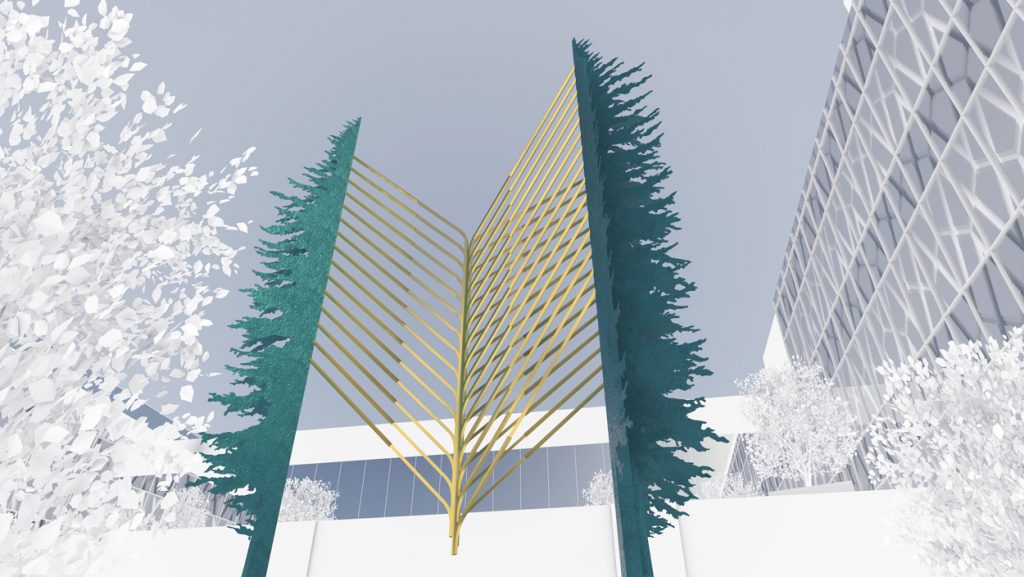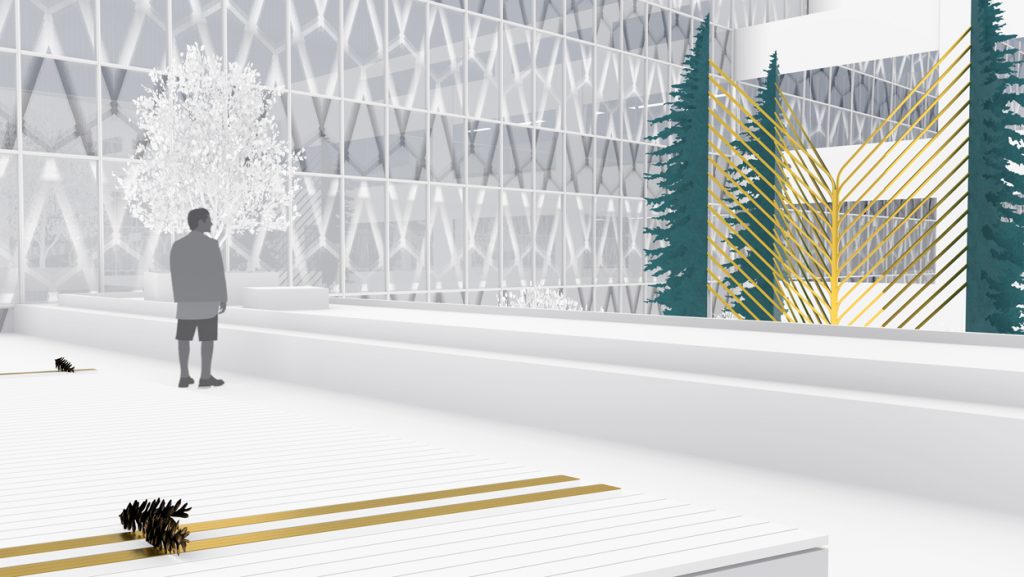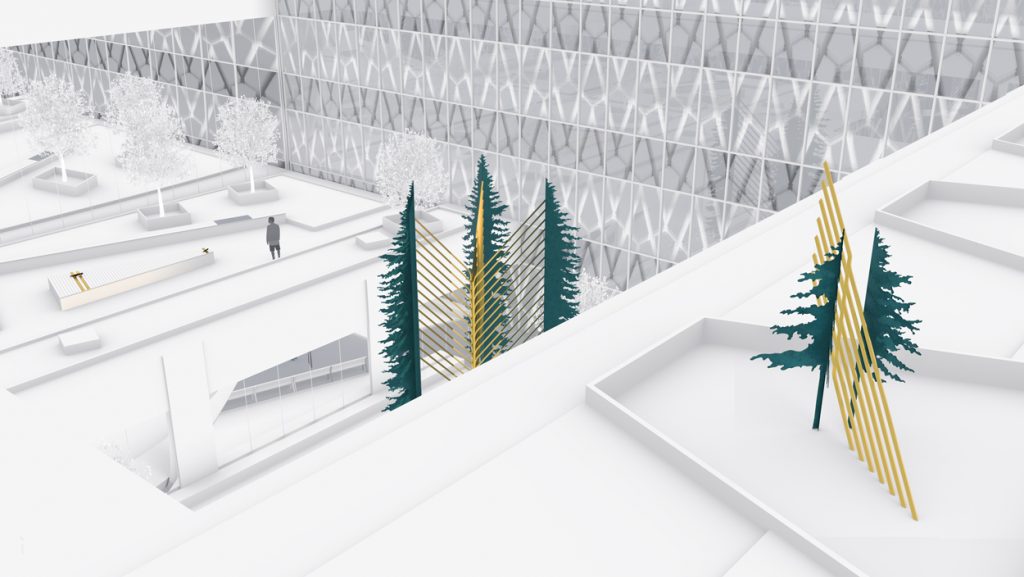 THE THINNING / CHU de Québec-Laval University
Bronze, aluminium and LED light, 2019.
Site:
CHU de Québec-Université Laval
Architectes :
Groupe AES  – DMG, Groupe A, Lemay, Jodoin Lamarre Pratte, NFOE, GLCRM architectes
Collaboration :
MULTIPLE / PATRICK BISSON
MYLÈNE MEUNIER
ARTESSIER / FRANÇOIS TESSIER
INFRAVERT / ARIEL DUMONTIER
ATELIER DU BRONZE DE INVERNESS
MAS – MONTREAL ALUMINUM SOLUTIONS
ESTELA LÓPEZ SOLÍS
LOUIS DUMONTIER
BARTOSZ PELECHA
PIERRE MOÏSE
SWANN BERTHOLIN
JULIE GRENIER
MATHIEU GAUTHIER
Au cœur de l'ensemble sculptural représentant des conifères en bronze, une myriade de faisceaux aux nuances dorées rappelle les lueurs vives que l'on retrouve dans les clairières des forêts. L'œuvre évoque le phénomène de la régénération par la lumière du monde végétal (photosynthèse), et par le fait même, de toute la vie sur Terre. Depuis la cour intérieure, la terrasse et la toiture végétalisée, on découvre le fil temporel intrinsèque à l'œuvre, qui nous ramène – du fruit jusqu'à l'arbre et du sol à la cime – à cette force vitale, cette énergie régénératrice qui converge pour nourrir la vie.